Espoo Museum of Modern Art
EMMA opens a new digital zone hosting the museum's varied content online – explore the new EMMA Zone!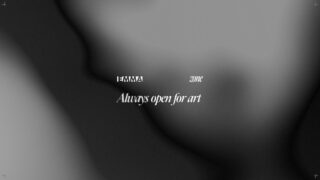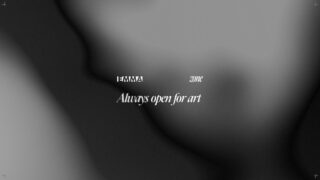 EMMA Zone is EMMA – Espoo Museum of Modern Art's new digital online service. It is a platform linked to EMMA's website where you can find regularly updated videos, interviews, podcasts and articles that offer fresh perspectives on art and design and a wholly new kind of online museum experience that you can enjoy from the comfort of your home.
The new digital service was born out of EMMA's desire to offer wider audiences convenient access to a centralized bank of artist interviews, topical discussions and content related to the museum's current art and design exhibitions that anyone can visit anytime from anywhere in the world.
"Alongside the physical experience of visiting a museum, digital services have become an increasingly important part of the work done by museums. We at EMMA are constantly producing high-quality digital content in a variety of formats that we now bring to audiences through EMMA Zone in an approachable, playful and visually inviting way," enthuses EMMA's Development Director Saara Suojoki.
The EMMA Zone offering is grouped under four categories: Thinking Zone, Behind the Scenes at EMMA, Bubbling Under and Children's Art Questions. Each zone offers a varied, multivocal package of content about EMMA for you to listen to, watch, read and experience. The concept and idea of dividing the content into four zones service was co-created by EMMA's test audience and personnel. The concepting project was led by Heljä Franssila, who completed her MBA thesis on the service design process.
Designed in the style of a zine, the visual identity was created by BOND Design Agency. Zines are small-circulation, self-published magazines that were originally made by cutting, pasting and photocopying. EMMA Zone is a digital reinterpretation of this historically significant analogue medium. The use of blur is a nod to an aesthetic born out of photocopying, and the choice of typography emulates handwritten, individually-made zines.
Accessibility was a high priority in the design of EMMA Zone, which offers free-of-charge access to multisensory digital content. The service was designed and produced by EMMA's in-house experts in collaboration with our audiences and partners. We will continue to improve EMMA Zone based on data analysis and user feedback. Please tell us what you think via this link! What inspired you, and what didn't? Your feedback is valuable to us. Check out EMMA Zone now at www.emmazone.fi.
Information on EMMA's exhibitions, collections, programme and current events will continue to be available at EMMA's website: www.emmamuseum.fi. EMMA Zone in turn invites audiences to delve deeper into EMMA's offering and topical artworld themes free of charge from anywhere in the world.
Read more