Espoo Museum of Modern Art
EMMA receives EcoCompass certificate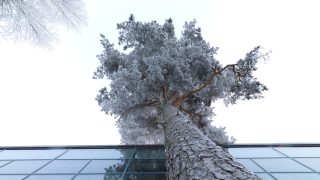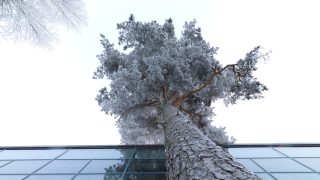 EMMA takes pride in having been awarded an EcoCompass certificate in recognition of our environmental performance. For many years, we have observed a policy of operating in a socially responsible, ecologically sustainable manner. The EcoCompass certificate demonstrates our commitment to ongoing work to promote sustainability. 
EMMA strives to conserve resources in all its actions. We are continually reducing the amount of waste we generate by reusing and consuming less materials and favouring ecologically sustainable choices. Read on to learn more about EcoCompass and what it means at EMMA. 
EcoCompass is an environmental management system that focuses on concrete actions taken by organizations to reduce environmental impacts. At EMMA, we take a comprehensive approach to promoting sustainability in all our actions from major projects to the smallest details. The EcoCompass certificate demonstrates commitment to continuous improvement and compliance with the ten EcoCompass criteria. When applying for the certificate, we listed EMMA's 20 environmental objectives, seven of which have already been attained, three are ongoing actions, and ten are goals we are working towards. 
Our commitment to operating sustainably is demonstrated by the following actions: 
→ We have extended the duration of our exhibitions, yielding significant annual reductions in emissions arising from construction and transport. 
→ At the start of a project, we define a set of ecological targets that we monitor throughout its execution. At the end, we write a report assessing our performance in achieving our targets.  
→ We have discontinued the practice of publishing a printed version of our annual exhibition calendar. We have also transitioned almost fully to sending e-invites to our exhibitions. 
→ We reduced our consumption of office paper by about 50 per cent in 2021.  
→ At events, we make a policy of serving vegetarian food. Whenever possible, we favour vegan options.  
→ At meetings and in our daily office practices, we use domestic plant-based milk.  
→ We share information about our environmental work with museum visitors. Before an opening, EMMA's guides receive a summary of three key eco-facts about the exhibition that they share with visitors on guided tours.  
One of our key environmental goals is to be a sustainability forerunner and to be more active sharing information about our CSR work, which covers not only ecological sustainability but also promotion of accessibility, equality, and fair practices in every aspect of our work. We continually monitor our performance and regularly share updates about the milestones we achieve on our journey to becoming a more sustainable museum.  
→ Read more about EMMA's CSR work here. 
Read more