Espoo Museum of Modern Art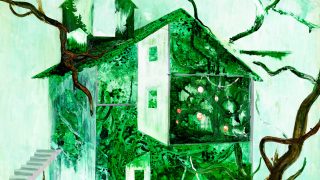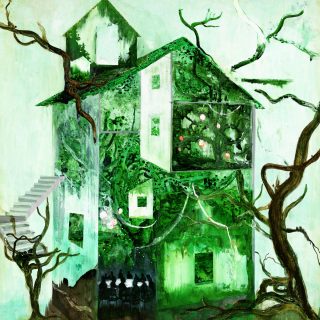 25.09.2013 - 12.01.2014
Another Space: Six Perspectives On Contemporary Painting
This autumn, the Finnish Painters' Union and EMMA are organising an exhibition to celebrate the union's 85th anniversary. Held every five years, the concept of the anniversary exhibition has been revised so that the task of curating the exhibition will be given to an artist or an artist couple and not, as before, to the union's exhibition committee or a critic.
The exhibition committee engaged as curators the artist couple Aarne and Arja Jämsä from Orivesi. Both are distinguished artists and art teachers.
"The theme of the exhibition, 'another space', is present in painting. It is the kind of electromagnetic radiation generated by complementary colours. It is the hand moving, colours meeting colours. 'Another space' also stands for a place both illuminated and illuminating," say Aarne and Arja Jämsä, the curators of the exhibition.
The Artists:
Petra Innanen
Olli-Pekka Merimaa
Miika Nyyssönen
Pirkko Rantatorikka
Satu Rautiainen
Anssi Törrönen
At the artist's atelier.
Founded in 1929, the Finnish Painters' Union is a nationwide organisation of professional painters which currently has 1,300 members. In addition to professional and social interests, the union works to promote the status of painting in Finland.
The six artists selected for Another Space represent both the younger and older generations. In the selection criteria, the curators stressed the importance of intuition in creating and experiencing art. Moreover, they claim, taking risks and feeling uncertain are things that neither the artist nor the viewer can avoid. Artists take a risk whenever they show their works of art to others, while viewers expose themselves to the effects of the art.
For Aarne and Arja Jämsä, curating is more than just selecting artists or works of art. They have given the artists the task of creating something new for the exhibition. Moreover, they will communicate with the artists throughout the process.
Exhibition architect: Hannele Grönlund
Another Space will be at EMMA from 25 September 2013 to 12 January 2014, and the Finnish Painters' Union will also publish a book about the exhibition.