Espoo Museum of Modern Art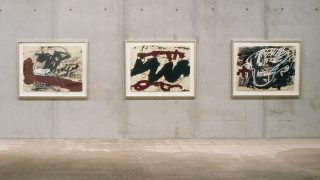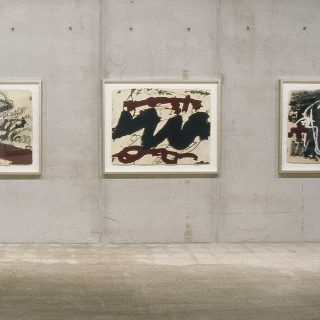 06.06.2007 - 26.08.2007
Antoni Tàpies
The Catalan Antoni Tàpies, is one of the world's best-known living abstract artists. The 84 year-old artist's creative force is still powerfully reflected in his painting and in the continuous regeneration in its forms.
Antoni Tàpies was born in Barcelona in 1923 into a cultured, middle-class, Catalan nationalist family who, since the 19th century, had been part of a publishing and book-selling tradition that awoke in him an early love of books and reading.
That inclination was strengthened over a long convalescence from a lung disease, during which he began his first experiments with art. He spent an increasing amount of time drawing and painting and ended up abandoning his law studies to devote himself to them fully. By the 1940s he was already exhibiting his works, which were outstanding on the art scene of the time. Today the artist has his own museum in Barcelona opened in 1984 and maintained by the Fundaciò Antoni Tàpies.
Catalonia has always been close to the politically active artist's heart. His paintings reflect social and political events of their various eras such as the persecution of Catalonia after the Spanish civil war. In the earthy colours of his paintings the artist combines the painted surface with hay, sand and even discarded objects. Mixed in with the abstract structure one can also find symbols (a cross, an eye, a hand, a foot, initials) and figurative subjects. Since 1947, Tàpies has, alongside his paintings and objects, explored the field of graphic art. He has also produced a large number of collector's books in close association with poets and writers.
EMMA's exhibition, which comprises paintings, prints and sculptures is the largest and most comprehensive presentation of Tàpies's work ever to be shown in Finland. The works have been assembled in co-operation with the artist's son Toni Tàpies, Fundaciò Antoni Tàpies, Gallerie Lelong in Paris and the Tampere-based Hannu Hilden Art Partners. Works have also been lent by the artist himself.