Espoo Museum of Modern Art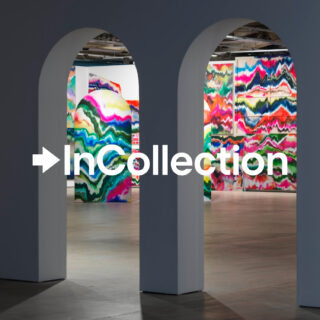 28.10.2020 - 22.08.2021
Eeva-Leena Eklund :)
Eeva-Leena Eklund's (b. 1972) art features subjects arising from everyday life and its acute observation. The subjects of her works can originate from the patterns of a sofa, pizzas, balcony flowers or cityscapes seen from the street. In her art, Eklund turns these into painterly and spatial entities. Eklund provides a revolutionary perspective on the perceived seriousness of painting, credible subjects or rules governing the structures of an image. She reshapes and bends our perception of what painting is and what can be expressed with it.
If a pipe is not a pipe, neither is Eklund's cat just a cat. A cat becomes an awkward image of human hopefulness, sadness or fear. The artist's observations reveal a delightful joy in someone else's choices. This someone else can be a grandmother decorating her home, or the person picking out the furniture for a greasy cafeteria. Eklund's power is in an ability to see what lurks behind clichés, and to express what is disclosed in a novel way. Her expression follows the same joy and confusion as her choices of themes; the world is not sweet but instead dark, funny and full of cracks. And that is what makes it interesting.
Eeva-Leena Eklund's exhibition continues the collaboration between the Saastamoinen Foundation and EMMA where, every year, a new work is commissioned from an interesting and topical artist and added to the foundation's art collection. Eeva-Leena Eklund will create a large site-specific installation for the space and architecture of EMMA. The exhibition is curated by Anna Tuori.
Related content