Espoo Museum of Modern Art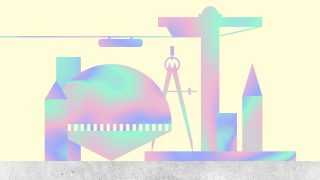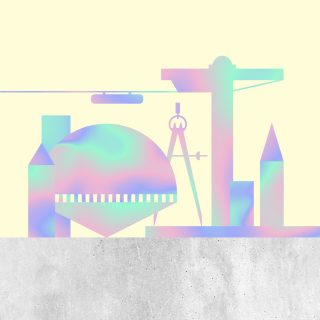 06.06.2018 - 17.02.2019
Futuromania – Designing Future Living
Throughout history, the future has been a topic of enduring fascinating among architects, planners, designers and artists. Futuromania – Designing Future Living presents a selection of utopian designs by Finnish visionaries from the 1950s and 1960s.
Futuromania looks at the bold visions of future living dreamed up by classic Finnish designers of the modernist era. How do their utopian ideas about boundless free time and unlimited resources match up with the reality of today?
The exhibition presents new perspectives on the classic futuristic home designed by Matti Suuronen, the Futuro House, alongside his other plastic buildings from the Casa Finlandia series. Plastic was also Aarne Ervi's chosen material for his Home of Tomorrow (1955).
Other highlights of the show include a 3D model of Tapio Wirkkala's entry for the City of the Future 2000 competition at the 1958 Brussels World's Fair. Wirkkala visualized his future city as a string of sculptural residential blocks interconnected by an electric-powered commuter monorail.
The exhibition also introduces Armi Ratia's philosophy of future living, as interpreted by Aarno Ruusuvuori in the buildings he designed for Marikylä (Marimekko village). All told, Futuromania provides a comprehensive summary of modernist visions of future lifestyles and technologies.
The Futuromania exhibition also includes House of Cards by Aamu Song and Johan Olin (COMPANY), a work inviting visitors to participate in sharing their visions of future living from today's perspective.
The exhibition is among the special events celebrating the 50th anniversary of the iconic Futuro House at the WeeGee Exhibition Centre. Futuromania is co-produced by EMMA, KAMU – the Espoo City Museum, the Tapio Wirkkala Rut Bryk Foundation and WeeGee / Espoo events and cultural services. The exhibition received support from Innovarch. Works were kindly lent by the Museum of Finnish Architecture, the Finnish Design Museum and the National Gallery's archives.
© Ella Tommila / EMMA

© Borahan Topcu / EMMA

© Ella Tommila / EMMA

Tapio Wirkkala, City of the Future 2000, sketch, TWRB Foundation

© Ella Tommila / EMMA
Matti Suuronen: Venturo (Casa Finlandia 45), Espoo City Museum

Tapio Wirkkala, sketch, TWRB Foundation

Voima Graphics: Interpretation of Tapio Wirkkala's plan for the city of the Future 2000, 2018 (1958).

© Ari Karttunen / EMMA
Related content