Espoo Museum of Modern Art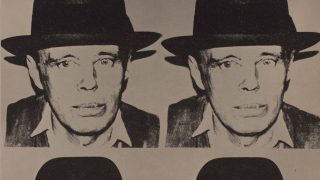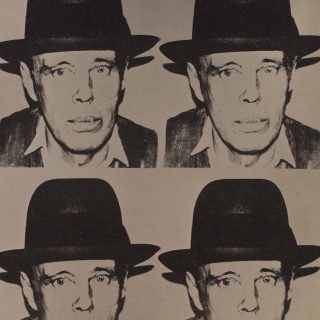 08.02.2017 - 21.05.2017
Joseph Beuys: Outside The Box
The core of the Joseph Beuys / Outside the Box exhibition are the unique collection and archives from Museum Sztuki, Lódź, the oldest European museum of contemporary art in Poland. The exhibition is produced and curated by EMMA and Museum Sztuki.
Museum Sztuki's collection of works by Joseph Beuys is a creation of the artist himself. The compilation, called Polentransport, is one of his most spectacular actions. It is an act of solidarity with Poland which in 1980–1981 saw a momentary release from the grip of the Communist party. 10 million citizens joined the Solidarity movement. Enabled and inspired by this uprising, Beuys went to Poland in 1981. He brought along his personal archives (printed material, posters, photos, drawings, prints and objects) documenting 30 years of his production. He donated the entire collection, contained in a wooden trunk, to the museum in Lódź. Polentransport was intended to promote change, as a symbol of free creativity and action.
The exhibition highlights Beuys as a topical artist. Beuys's ideas of peaceful change, activism or recycling immaterial conceptual art are still relevant today. His art spurs us to consider what we can do about ongoing injustices.
Jeder Mensch ist ein Künstler (1979), a film by Werner Krüger, is shown in connection with the exhibition. Duration 55 minutes, in English. In cooperation with Goethe-Institut, Finland.
Joseph Beuys (1921-1986)
Joseph Beuys is a major 20th century conceptual artist, whose influence and prominence is of the same calibre as Andy Warhol and Marcel Duchamp. He was one of the artist with the greatest influence on the concept of art in the 20th century. For Beuys, creating art represented a humanitarian potential to transform society. It inspired his concept of "social sculpture", which makes everybody an artist. Beuys believed in the healing power of art. For him, it meant harmonising society and the potential and capacity to tackle social injustice. His conceptual art was above all creative action for social change. He explored the possibilities of replacing mechanisms based on economic value and ownership With the emerging environmentalism, Beuys was one of the founders of the German Green Party. He was also a founding member of the Fluxus movement, which later became important in the rise of ecological art and land art.