Espoo Museum of Modern Art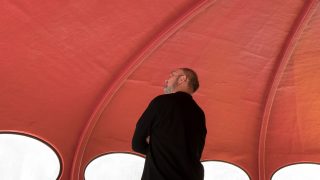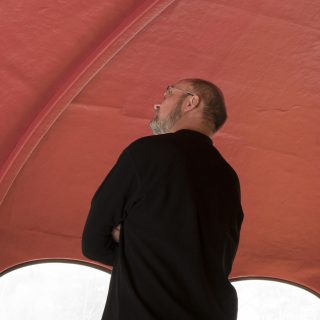 17.08.2018 - 16.09.2018
Mika Taanila: Plastic Heart
Over the years, the Futuro has captured the imagination of artists, designers and the public at large all around the world. To celebrate the jubilee year, artist and filmmaker Mika Taanila has been invited to create a new artwork based on the Futuro. The result is Plastic Heart, a multi-channel sound installation paying homage to the Futuro.
Artist Mika Taanila composed the artwork using only authentic sounds associated with the materials from which the Futuro is fabricated. The sounds are recorded at a factory specialised in restoring Futuro houses, Ekin Muovi based in Virtasalmi, Central Finland.
Plastic Heart can only be heard inside the Futuro: the oval interior transforms the house into an echo chamber, immersing the visitor in the musical "birth story" of the Futuro. Straddling somewhere between documentary and fantasy, the work conjures images of plastics production back in 1968, a time when society was yet oblivious to what would later emerge as one of the greatest environmental threats of our time: microplastics polluting our oceans.
Mika Taanila has a special relationship with the Futuro. He has directed a documentary about the Futuro, and many of his other works similarly reflect on the relationship between humans and technology as well as utopian and dystopian visions of the future. In his own words, Plastic Heart is a "film without film" – it is an artwork that takes us on a concrete journey to the core of the Futuro.
Plastic Heart is a part of the 50th anniversary celebrations of the Futuro house at Exhibition Centre WeeGee. The installation can be experienced inside the Futuro house from 17 August to 16 September during the opening hours of the Exhibition Centre WeeGee.