Espoo Museum of Modern Art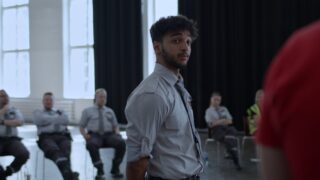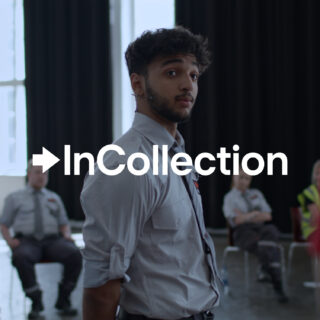 01.02.2023 - 07.05.2023
Pilvi Takala: Close Watch COMING IN 2023
Pilvi Takala's new piece Close Watch will premiere at the 59th Venice Biennale in spring 2022, followed by an exhibition at EMMA early in 2023 as part of a series of collaborative exhibitions co-produced by EMMA and the Saastamoinen Foundation. Takala is the fifth artist to be featured in this invitational series, in which a new piece is commissioned annually from a visionary contemporary artist.
Through her art Takala examines various communities and the unwritten rules they obey.  Close Watch takes a critical look at how power is wielded in public spaces. The multi-channel video installation is based on Takala's experiences during her six-month employment working covertly for Securitas as a fully qualified security guard in one of Finland's largest shopping malls. The videos were filmed at a three-day workshop organized by Takala in which she and her colleagues unpack challenging situations they encounter at work.  
Based in Berlin and Helsinki, Takala is an award-winning artist acclaimed for her insightful videos critically investigating the unwritten social rules that govern our daily behaviour.

The work for the 2023 exhibition is commissioned by Frame Contemporary Art Finland and co-produced by Saastamoinen Foundation and Frame for the 59th Venice Biennale. The installation will be on display at the Biennale from April to November 2022. The exhibition curator is Christina Li. 
InCollection-series
InCollection is a series of annual commissions and exhibitions produced jointly by Saastamoinen Foundation and EMMA – Espoo Museum of Modern Art.
Through InCollection, Saastamoinen Foundation develops its permanent collection by commissioning an artwork from a visionary artist. The artist creates the work site-specifically for the museum's architecture and its surroundings.
A curated exhibition will be organized in conjunction with the commission to shed further light on the artist's current practice.
Read more about InCollection: 
Related content