Espoo Museum of Modern Art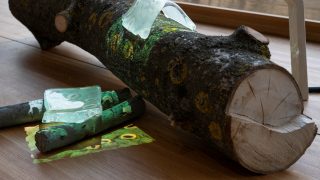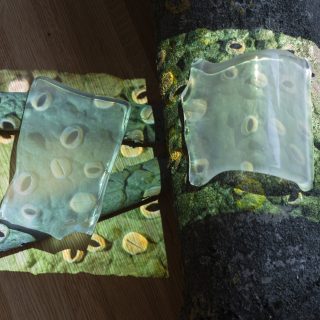 26.11.2018 - 01.02.2019
Teemu Lehmusruusu: Parent Matter
Parent Matter is an installation by Teemu Lehmusruusu examining the impact of human actions and geological forces on the Earth's natural materials. The piece looks at the invisible life that exists deep within the soil, which is essential to the survival of life above ground. The installation is part of a new series of works exhibited as a joint project between SEB and EMMA. Free entry!
The surface of the Earth is in a constant state of flux, yet this slow process of transformation is invisible during a brief human lifespan. Soil hosts one quarter of our planet's biodiversity, yet this biodiversity is endangered due to climate change. Parent Matter challenges us to reflect on the consequences of our actions and our impact on the Earth's natural balance.
The title refers to the geological term "parent material", which refers to the underlying geological material, usually bedrock or drift deposit, in which soil horizons form. Parent Matter can be interpreted as the fusion of these underlying materials. The "parent material" is the mother, forefather and nourisher of humankind.
Excerpts from Pauliina Haasjoki's poem collection Promessa – that will be published in 2019 – are seen as part of the artwork.
Teemu Lehmusruusu (b. 1981) is a Helsinki-based media and installation artist whose key theme is the survival of our planet and species. Lehmusruusu completed a Degree Programme in Photography at Aalto University and continued his studies at the Berlin University of the Arts. He is currently working on Trophic Verses, a four-year artistic exploration into the life of soil. He is also working on his PhD in art at Aalto University.
As part of a collaborative venture between EMMA and SEB (Skandinaviska Enskilda Banken), a series of works recently added to EMMA's collection will be exhibited in the lobby of SEB's headquarters. SEB embraces the belief that creativity, innovation and courage are critical in building a better world. EMMA is in turn an art museum that strives to engage the community and offer powerful encounters with art: we reach out and bring art to where people are.
Open weekdays 9 am–4 pm
SEB, Eteläesplanadi 18, 00130 Helsinki
Free admission
Related content