Espoo Museum of Modern Art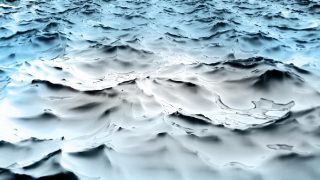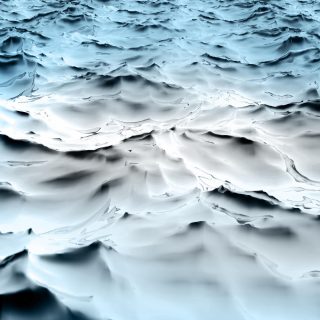 25.10.2017 - 07.01.2018
Paula Lehtonen: Cyan Sea
Paula Lehtonen (b. 1983) is a Helsinki-based visual artist inspired by the relationship between nature, humans and technology. Many of her recent works evoke natural phenomena through technology. Lehtonen has an interest in extreme natural phenomena and the changes disasters imprint on familiar landscapes.
The installation built for SEB's lobby consists of a sea landscape printed on bunting, artificial wind and video projection. At daytime, the work portrays a flowing sea landscape, while the night awakens the surface with a seaweed-esque reflection, shot in the archipelago during the summer of 2014. The work represents two sides of the Baltic Sea: a beautiful romantic vision, on the one hand, and one of the world's most ecologically fragile and polluted seas, on the other.
Blue-green alga is also known as cyanobacterium. "Cyano-" originates from the Greek word κύανος (kúanos), denoting blue. Cyan is also one of the main colours of the CMYK colour model.