Espoo Museum of Modern Art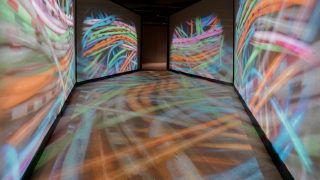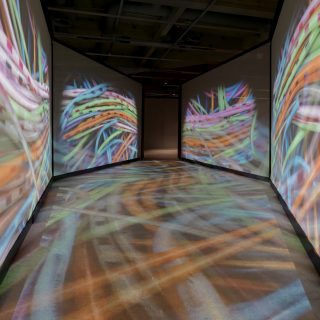 22.10.2014 - 11.01.2015
Tuomas A. Laitinen: Fundamental Matter
The first Finnish Arts' Academy (Suomen Taideakatemian Säätiö) prize has been awarded to the visual artist Tuomas A. Laitinen (b. 1976), whose wide-ranging installations combine sound, light and the moving image. As part of his prize, Laitinen is holding an exhibition, Fundamental Matter, which explores topical global issues, at EMMA, starting this October.
The main work in the exhibition will be the four-channel video installation Conductor, which centres on the changes made to the human-made environment, as seen through the circulation of physical matter. The exhibition Fundamental Matter consists of both one-channel video works and spatial installations. All five works being shown are new, and have been made specifically for the exhibition.
Tuomas A. Laitinen graduated from the Department of Time & Space at the Finnish Academy of Fine Arts, Helsinki, in 2008. He has recently worked in the USA, Germany, Estonia and elsewhere. Most of his projects of recent years have been carried out in China. Laitinen's works have also been shown in Finland, Australia, Japan and Turkey.
Sound installation Sweet Spot of No Escape descripes the difficulty to escape from adverticements and information flood, using also performative means.
Related content