Espoo Museum of Modern Art
Pilvi Takala's work Close Watch will be exhibited at EMMA in 2023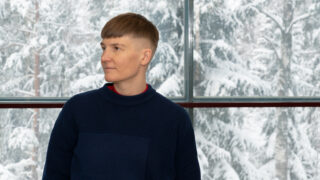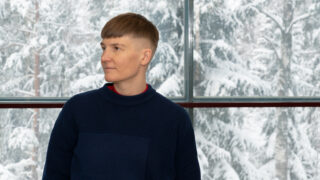 Pilvi Takala's new piece Close Watch will premiere at the 59th Venice Biennale in spring 2022, followed by an exhibition at EMMA early in 2023 as part of a series of collaborative exhibitions co-produced by EMMA and the Saastamoinen Foundation. Takala is the fifth artist to be featured in this invitational series, in which a new piece is commissioned annually from a visionary contemporary artist.
Saastamoinen Foundation is Frame Contemporary Art Finland's main partner in the Pavilion of Finland exhibition at the 59th Venice Biennale in 2022. Pilvi Takala's video work Close Watch, which premieres at the biennale, will be shown at EMMA in early 2023 as a result of this collaboration.
"We are very happy to partner with Saastamoinen Foundation, whose significant support has enabled both the extensive production process of Pilvi Takala's work and its presentation to the Finnish public so soon after the biennale exhibition," says Raija Koli, Director of Frame and Commissioner of the Pavilion of Finland.
"Internationality is at the heart of Saastamoinen Foundation's work, and it is therefore a great pleasure to join Frame as its main partner in Venice. Supporting Pilvi Takala's new work is important to us because she is one of Finland's most interesting moving-image artists. Her new work explores key issues of our time such as public space and the concept of security. Infiltrating different communities, which is characteristic of her work, affords her the opportunity to observe and raise debate regarding norms and modes of behaviour that are often hidden in society and communities, "says Päivi Karttunen, Chair of the Saastamoinen Foundation Arts Committee.
EMMA is Frame's partner at the biennale. It is home to Saastamoinen Foundation's art collection, to which Pilvi Takala's work, which will open the art museum's 2023 exhibition year, belongs.
"It is great to be involved in the Venice Biennale and raise awareness of Saastamoinen Foundation and EMMA's ambitious series of commission exhibitions. We are proud to present Pilvi Takala's new work at EMMA as part of this concept," says Pilvi Kalhama, the museum's executive director.
Read more