Visit EMMA safely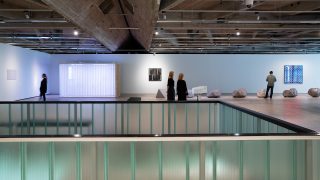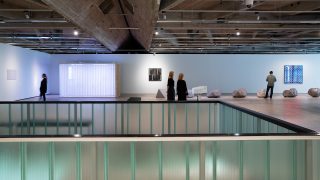 EMMA opens to the public on 2 June. The safety of visitors and employees has been considered in several ways. EMMA is Finland's largest art museum by surface area, with plenty of safe space to enjoy art when we take each other into consideration.
EMMA's staff is prepared to receive museum guests during the corona situation and supports safe visits.
Note the following instructions when you plan your visit to the museum:
Come to the museum only when you are healthy. We offer creative things to do and watch in home surroundings [linkki], which you can utilise while waiting for the right time to visit the museum.
Keep a safety distance of 2 metres between yourself and the museum guests and staff.
If at all possible, buy your entrance ticket in advance here [linkki]. If you buy a ticket at WeeGee, favour contactless payment.
Observe good hand hygiene and avoid unnecessary touching of surfaces. Wash your hands carefully whenever possible. Hand sanitiser is available in customer service and exhibition spaces.
Cleaning has been increased in the entire building. WeeGee's lobby and the customer service points of restaurant Lumiére and EMMA Shop have been installed with splash shields.
The museum shop has new opening hours:
Mon closed
Tue 12 pm–5 pm
Wed–Fri 12 pm–7 pm
Sat–Sun 11 am–5 pm
EMMA Shop's salespersons are happy to present the product selection. Avoid unnecessary touching of products in the shop.
Guided tours of EMMA's exhibitions can be booked for groups. Guided tours are arranged in a way that observes safety distances. Read more about booking a guided tour here.
Guided tours and other events are on a hiatus until mid-August.
As EMMA opens, the museum will feature music to accompany the visual arts experience during the first two weekends, 5–7 June and 12–14 June. Musician Anna Mantere will move around the exhibition space while playing classical oboe tunes, ranging from the classics to film music. Inspiration has been found from Saastamoinen Foundation's collection exhibition Touch.
Read more