Espoo Museum of Modern Art
Order delicious treats for the birthday party!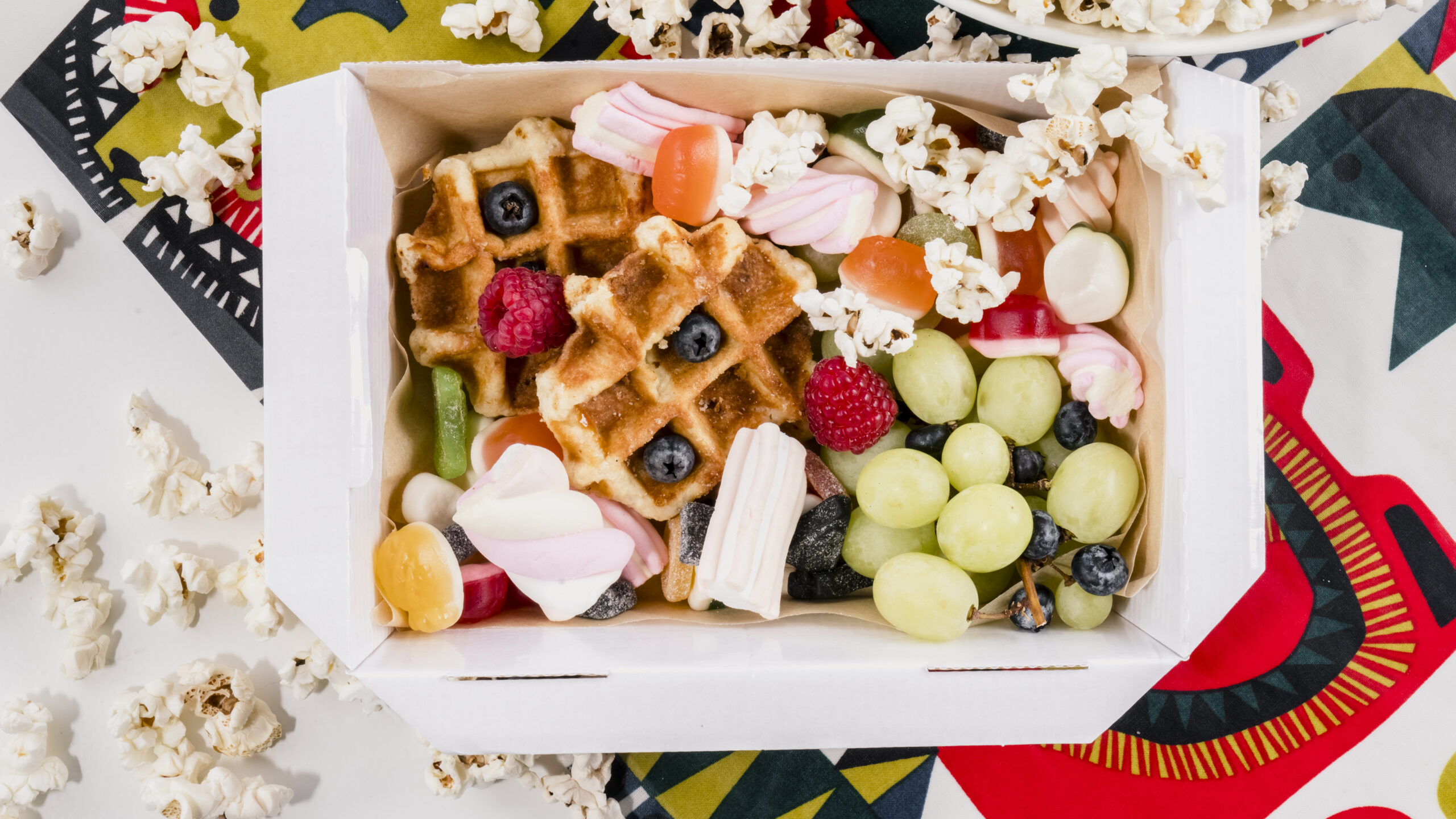 Round off your birthday party at EMMA with delicious Crunch Brunch treat boxes for each child. Leftovers are easy to take home in the box.

waffles (L)
grapes and berries (V, G, L)
candy (L, contains gelatine)
popcorn (V, L, G)
juice box (V, L, G)
The delicacies in the box are lactose-free and nut-free. The contents or size of the box cannot be changed, but you can choose a gluten-free option, replacing the waffles with two gluten-free and lactose-free mud cakes and opting for gluten-free and lactose-free candy. Because all products are processed in the same facility, we cannot guarantee a completely gluten-free or allergen-free service. If some of the children have severe allergies or special dietary needs, you may bring your own snacks for them. Please enter all relevant details in the booking form.

The price is €16.90 / box, minimum order 8 boxes.