Espoo Museum of Modern Art
Art Workshop
Birthdays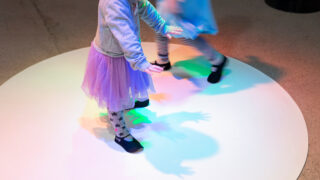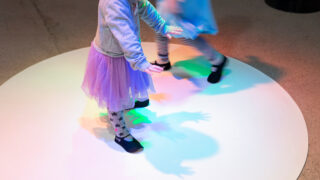 Have your birthday party at the museum. You can choose between two themes!  
A children's birthday party at EMMA is an unforgettable occasion for everyone and an easy and carefree option for parents. The birthday party is designed for children aged 5–12. The content of the party is tailored to suit the group.
The birthday party begins with interactive guidance in current exhibitions and in the Touch exhibition. After the guided tour, the group will be guided to an art workshop with a theme program of your choosing. You can cap off your birthday party with a platter of delicacies prepared by Crunch Brunch. If you don't need catering, the total party time is 1.5 hours.
Have a look at the themes below!
LET'S PLAY!
The party is an exploration of the museum, searching for exciting figures in the artworks. What familiar or unusual things can you find that artists have used to represent their ideas? The partygoers will make sketches, play, and finally create their own puppets. All activities become one big shared game, a festive procession through the exhibition galleries.
LOVE THAT COLOUR!
The art workshop begins with a tour of the exhibitions, providing us with an opportunity to experience art through colour. In the art workshop, we will continue with playful colour experimentations by demonstrating different colour phenomena and theories. Finally, everyone will create their own composition of objects with a focus on colours, light and reflections. The compositions are constructed on transparent cubes and then photographed.
The workshops offer the birthday child and their friends shared experiences and new ways to see and make art!
Recommended group size is max. 15 persons.
Duration 2 hours
Price 165 € (incl. tickets, guided tour and workshop)
Birthday party catering can be added for 120 €
Related content
These might interest you also