Espoo Museum of Modern Art
Art Workshop
Birthdays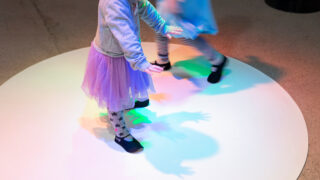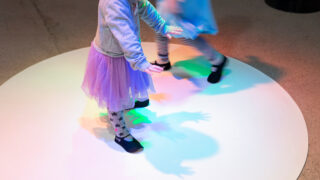 EMMA Art Workshops will be revamped in the beginning of 2024. Detailed descriptions of the workshops will be published on our website in November. All workshops include an introduction to an exhibition, followed by interesting art activities to deepen the experience of art.
Have your birthday party at the museum. You can choose between two themes!  
A children's birthday party at EMMA is an unforgettable occasion for everyone and an easy and carefree option for parents. The birthday party is designed for children aged 5–12. The content of the party is tailored to suit the group.
The birthday party begins with interactive guidance in current exhibitions and in the Touch exhibition. After the guided tour, the group will be guided to an art workshop with a theme program of your choosing. You can round off your birthday party at EMMA with delicious Crunch Brunch treat boxes for each child. If you do not wish to order the treats, the duration of the visit is 1.5 hours. 
Have a look at the themes below!
LET'S PLAY!
In this birthday party workshop we explore the museum, searching for exciting figures in the artworks. What familiar or unusual things can you find that artists have used to present their ideas? We will make sketches, admire art playfully, and make our own imaginative silhouette figures out of cardboard. The silhouette characters will come alive in the concluding parade.
LOVE THAT COLOUR!
Use colours to express your reaction to art. The workshop starts with a tour of the current exhibitions, where we will discuss associations and preferences related to colour. We will also use playful experiments to explore observations and theories of colour. At the end of the workshop, each participant will create a narrative assemblage that has colour, light and reflections in the key role. The ephemeral compositions are made from transparent cubes and can be photographed as a memento.
Recommended group size is max. 15 persons.
Each group must have two responsible adults who can participate free of charge. Adults are responsible for the children in the museum and the workshop space.
Duration 2 hours.
Price 165 € (incl. tickets, guided tour and workshop).
Birthday party catering can be added for 120 €.
Related content
These might interest you also