Espoo Museum of Modern Art
Seminar and reception space Aitio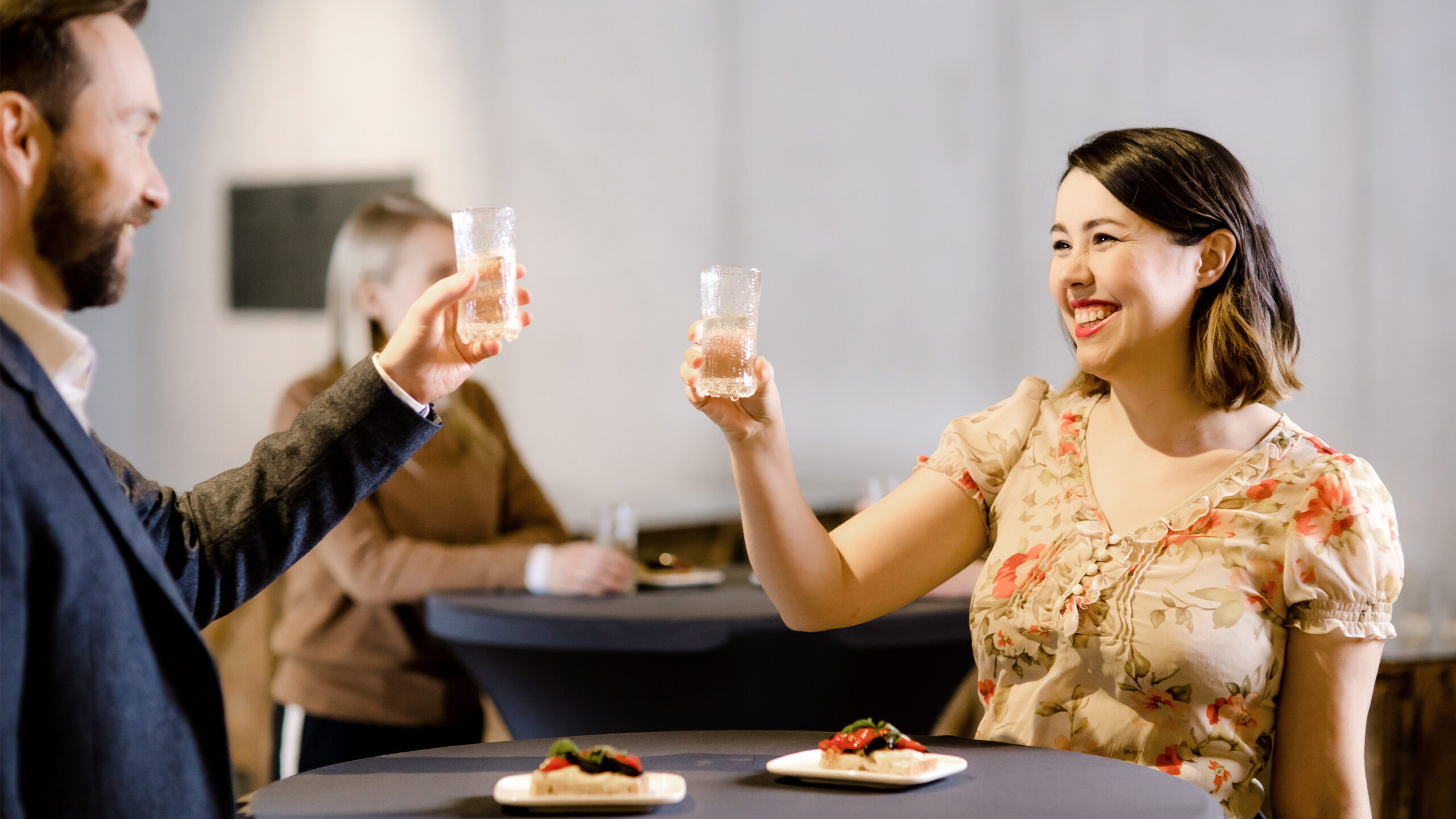 Aitio is a special venue in the middle of EMMA's exhibition galleries that can be booked for lectures, seminars, cocktail parties or other events. The open space is easily modifiable and equipped with state-of-the-art presentation technology.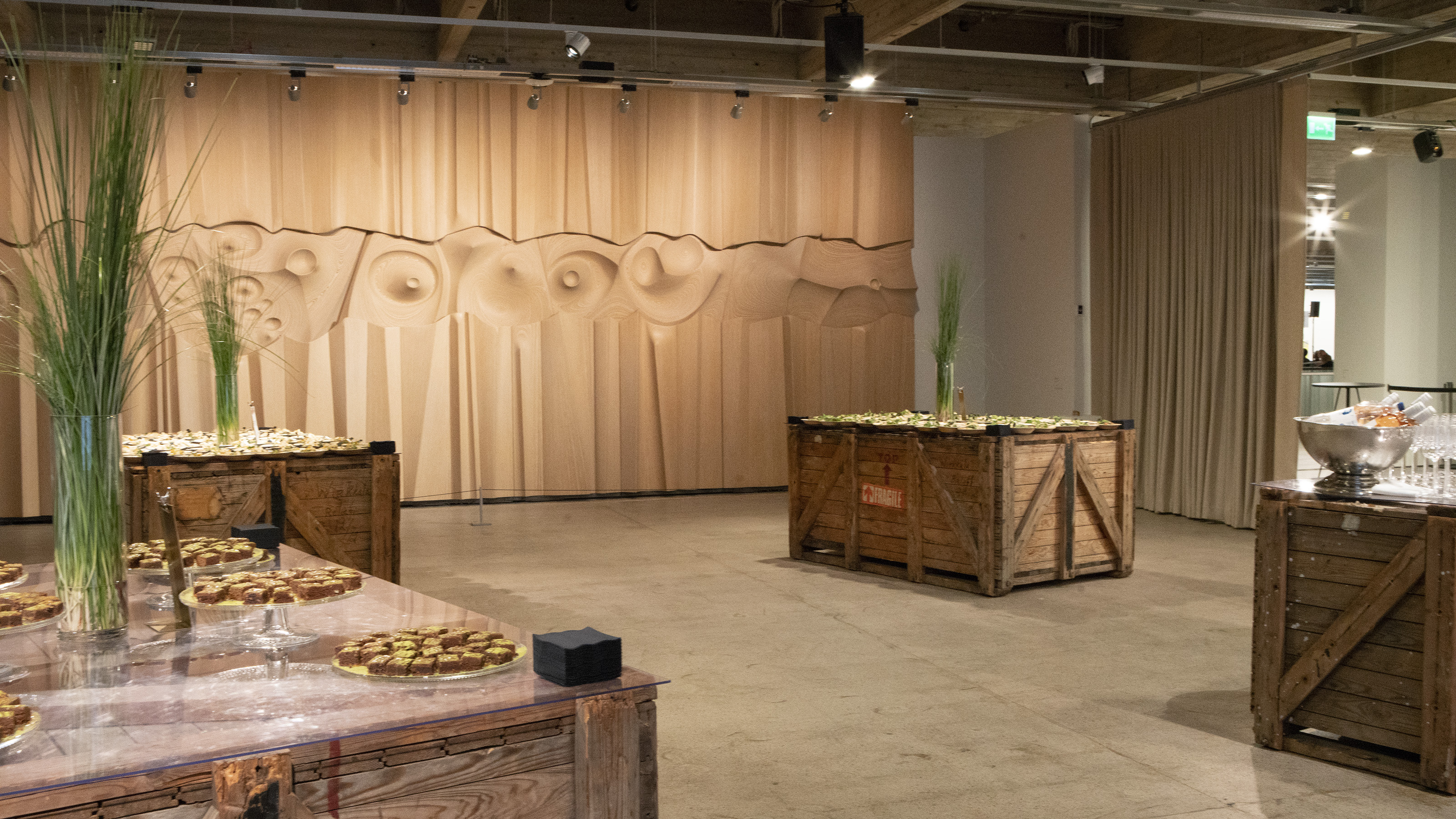 The fully accessible venue is located right next to the exhibitions, separated by a curtain. As the space is not soundproofed, Aitio is best suited for private functions outside museum opening hours, such as mornings or evenings.
The versatile Aitio can be used for all kinds of events, such as:
Lecture with 100 attendees
Dinner for 50 guests
Cocktail party for 100 people
The space comes with state-of-the-art presentation technology and adaptable equipment. The rent also includes:
Dinner tables
High top tables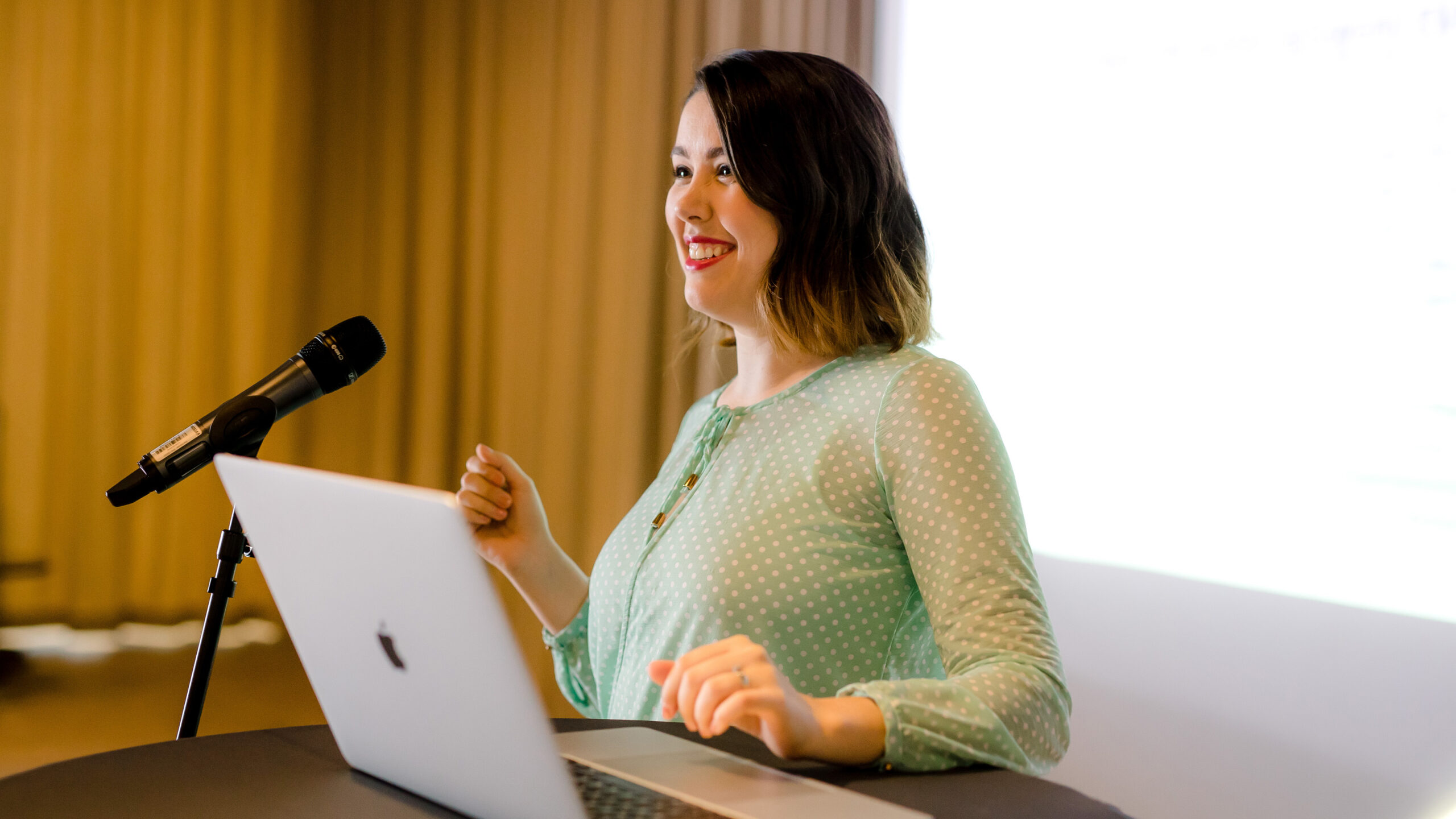 The price during opening hours: 1500 €/5 h
Additional charge on weekends: 300 € /h
Additional hours beyond opening hours: 300 €/h
The prices include:
Admission to EMMA exhibitions during opening hours on the booking date for 100 people.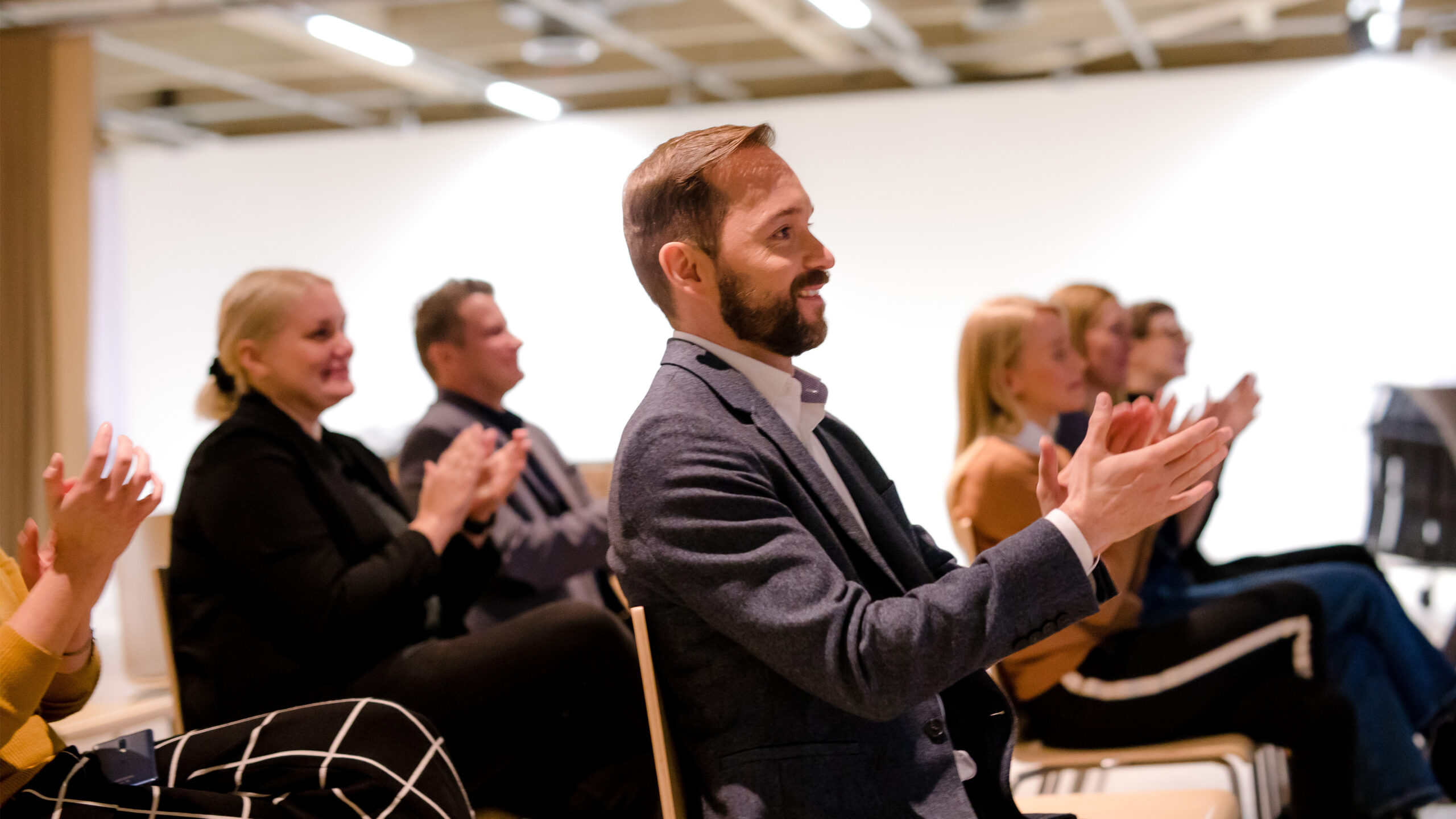 The following extra services are also available:
Several microphones and technical audio support
PA system
EMMA Shop gift bag with merchandise of your choice
Aitio can be booked between 9:00 and 21:00.
Museum opening hours: Tue 11–17, Wed–Fri 11–19, Sat–Sun 11–17, Mon closed
You can bring your own catering or use the services of Café Zoceria at WeeGee.