Aitio seminar and reception space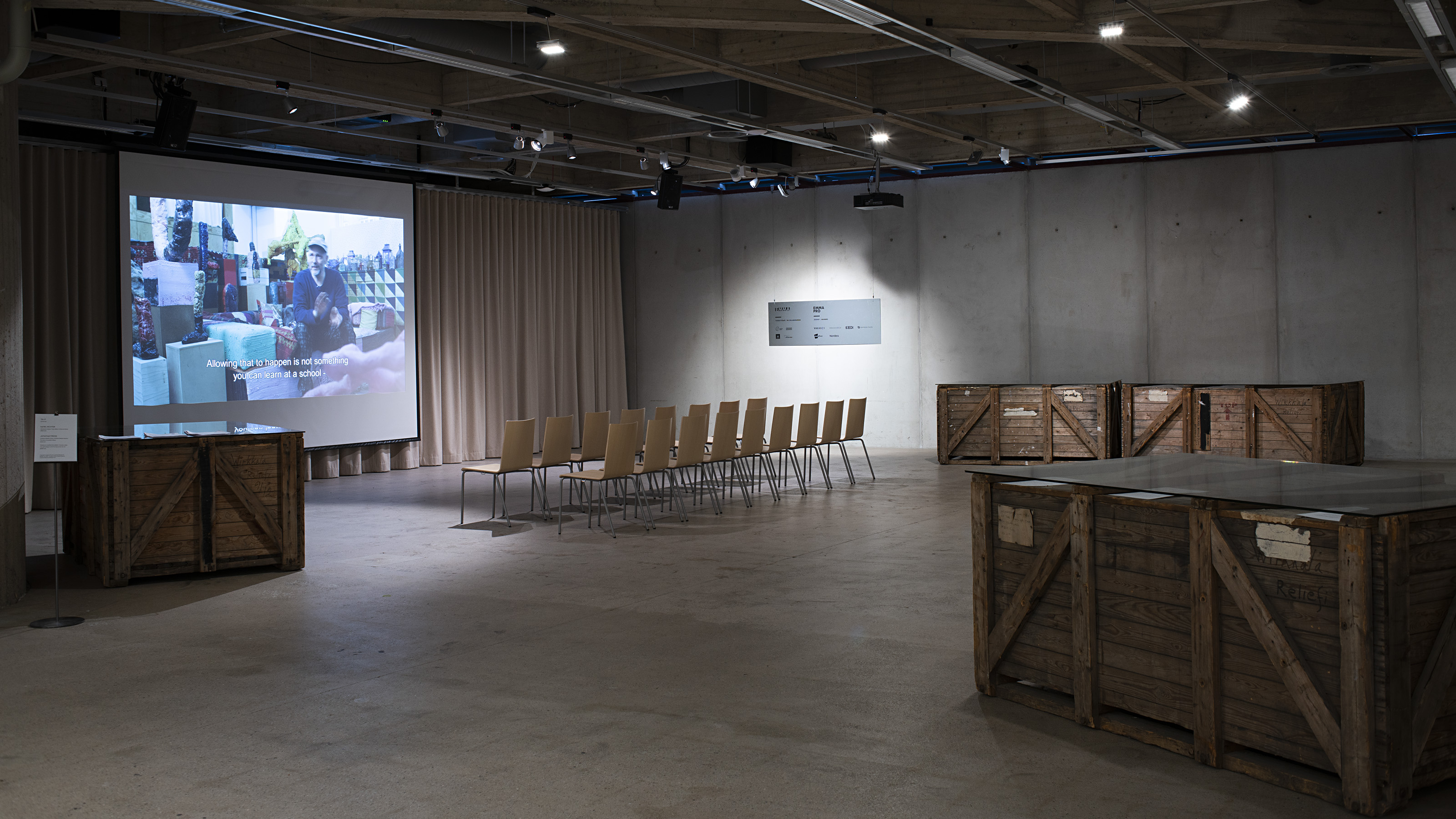 Aitio is a special venue in the middle of EMMA's galleries that can be booked for lectures, seminars, cocktail parties or other events. The open space is easily modifiable and equipped with state-of-the-art technology for lectures and presentations.
Aitio makes an inspirational venue for a variety of occasions for 70-150 person. The curtained space is right in the middle of the gallery, surrounded on all sides by art.
Bring along your own catering team or book WeeGee's in-house catering services. Renting the space covers museum admission during regular opening hours plus an art-themed speech by one of EMMA's team of experts (on request).
The fully accessible space is equipped with state-of-the-art technology and free Wi-Fi. Aitio can be booked any time between 7 am and 10 pm.
Rent from €1000/5 hours
Rent includes 24% VAT
Aitiossa järjestät tunnelmallisia cocktail-tilaisuuksia. Kuva: Paula Virta / EMMA

Aitio mahdollistaa luennot jopa 120 henkilölle. Kuva: Paula Virta / EMMA

Voit järjestää Aitiossa seminaareja ja luentoja. Kuva: Paula Virta / EMMA

Aalto Executive Summit 2018. EMMA. Photo: Ari Karttunen / EMMA

Jonathan Meese, Daniel Richter, Tal R: The Men Who Fell from Earth 30.01.2019 - 07.07.2019, Louisiana Channel-filmien esillepano Aitiossa, Kuva / Photo: Ella Tommila / EMMA

Jonathan Meese, Daniel Richter, Tal R: The Men Who Fell from Earth 30.01.2019 - 07.07.2019, Louisiana Channel-filmien esillepano Aitiossa, Kuva / Photo: Ella Tommila / EMMA

Tuo oma catering tai hyödynnä WeeGeen ravintolapalveluja. Kuva: Paula Virta / EMMA