Espoo Museum of Modern Art
WeeGee's popular Children's Museum Festival invites the whole family on a journey of discovery!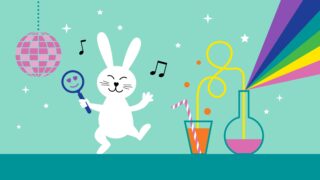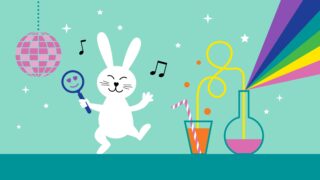 Bring along the kids for an exciting day of adventure at the WeeGee Exhibition Centre! Our weekend of fun events on 9–10 April designed for kids aged 4-10 and adult co-adventurers features a line-up of inspiring workshops and boredom-busting physical activities. Get moving with Skidit and explore music and rhythm in the toe-tapping Disco Laboratory! Hear musical answers to children's tricky science questions from the singing science expeditioners, Laulavat tiedeseikkailijat!
During this special weekend, the WeeGee Exhibition Centre will be transformed into an adventure centre designed to get the whole family moving and exploring the world of art and history. A varied line-up of fun activities will be hosted for children of all ages and their families.
Enter the Skidi's Disco Laboratory to learn new moves and study rhythm with the help of a robot. Before hitting the dance floor – which is a flashing game grid that helps you unlock the secrets of disco – don't forget to craft your own designer disco glasses!
Join the singing expeditioners Laulavat tiedeseikkailijat on a fun journey into the world of science with an up-tempo performance answering children's science questions published in Helsingin Sanomat. Come and learn answers to life's puzzling mysteries – such as why grandma never hibernates!
To guide you on your adventure, we have left a trail of exploration stations around the exhibition centre, where you will be asked to complete tasks such as solve a prehistoric mystery, draw sounds, study the architecture of light and shadow, and find your way through a maze of colour.
The easiest way to get to the festival is by metro. Start your adventure at Tapiola station and walk to Weegee following the map on the Children's Museum Festival webpages. There is plenty of space at WeeGee for everyone to enjoy a great day at a safe distance from others. Read our updated safety instructions here.
The WeeGee journey of discovery is a coproduction between EMMA – Espoo Museum of Modern Art, WeeGee Exhibition Centre, and Espoo City Museum KAMU, with the involvement of the Espoo School of Art and the Arkki School of Architecture for Children and Youth. Organized in cooperation with AFRY.
Read more