Espoo Museum of Modern Art
A diverse group of artists is taking part in an exhibition presenting ceramic art renewed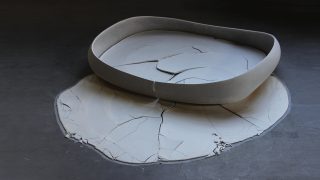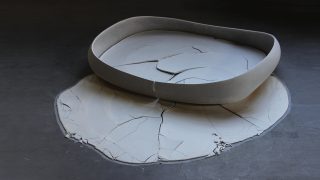 EMMA – Espoo Museum of Modern Art is carrying out a ceramic art exhibition together with Ornamo, an expert organisation for designers, between 14 April 2021 and 27 February 2022. The exhibition will highlight artists who have regenerated ceramics as a contemporary art material. The works address the themes of breaking and rebuilding through ceramic material – people's relationship to the soil, environment and each other.
Artists of the exhibition were selected through an open portfolio call to Ornamo members carried out during 8 June to 5 July 2020. The artist selections were made by Laura Kokkonen, Curator at EMMA.
"The exhibition welcomes a highly diverse group of ceramic artists of different ages. Their portfolios conveyed a strong artistic view and delicate sensitivity towards social and environmental phenomena. The level of the portfolios was extremely high, and ceramics is clearly on the rise as a technique. The starting points for the exhibition – crack, break and ecological and social rebuilding – were strongly presented in some of the portfolios, whereas in others the theme became deeper and more specific. The work of the selected artists shares a love towards clay and even rebuilding its use," explains Laura Kokkonen, curator of the exhibition, EMMA.
The artists were selected on the basis of their portfolios are Priska Falin & Helen Felcey, Veera Kulju, Nathalie Lautenbacher, Piia Lieste, Tiia Matikainen, Meri Oivo, Matteo Pennacchio, Maria Punkkinen, Outi Savolainen, Caroline Slotte, Irma Weckman and the Working with Soil working group (Özgü Gündeşlioğlu, Catharina Kajander, Riikka Latva-Somppi and Maarit Mäkelä).
Others invited to the exhibition outside of the open call include Katie Spragg, a British artist whose animations utilise ceramics and approach the relationship between nature-related fantasies and reality in a playful way. Another invited artist is Matias Liimatainen, Young Designer of the Year 2020, who combines natural materials with ceramics.
The exhibition opens to the public at EMMA on 2 May 2021 in the changing exhibitions space, which is surrounded by the Bryk & Wirkkala Visible Storage.
Read more