Espoo Museum of Modern Art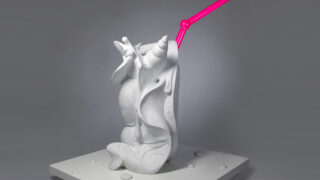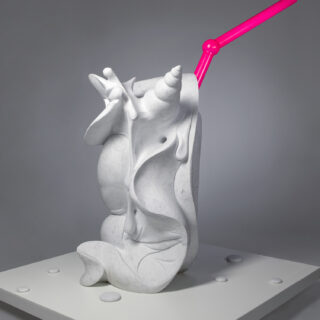 02.06.2021 - 12.12.2021
Aaron Heino: Off Topic
Aaron Heino (b. 1977) is intrigued by materials and our relationships with them. Stone invokes the idea of permanence, eternity, yet its life cycle is shorter than that of bronze, for example. Hand-crafting is an important part of Heino's creative process. His exquisitely polished surfaces bear witness to countless hours of physical labour as well as the artist's passion for his craft.
The cycle of life, sexuality, and human relations are among the core themes of Heino's sculptures. On the one hand, they invite associations with the organic world, yet on the other hand they call to mind sex toys and fairytales. The title of the exhibition, Off Topic, refers to Heino's way of stretching the subject of his sculptures through unexpected juxtapositions. He draws on the legacy of modern abstract sculpture, which he often combines with imagery borrowed from pop culture. Heino also deconstructs the masculine hero myth that has hitherto dominated the sculpture genre.
Curating:
Milja Liimatainen
Project Management:
Ingrid Orman & Milja Liimatainen & Arja Miller
In Cooperation:
The Fine Arts Academy of Finland
The City of Espoo
With thanks to:
Loimaan Kivi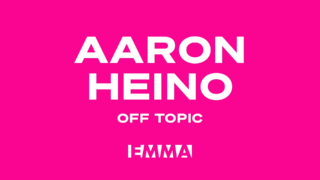 The exhibition forms part of the 2019 Fine Arts Academy of Finland Prize and it was produced in collaboration with the Fine Arts Academy of Finland Foundation. The prize is awarded every second year. The prize consists of an award, an exhibition at EMMA and an artist publication. Previous recipients of the prize are Tuomas A. Laitinen, Camilla Vuorenmaa and Outi Pieski.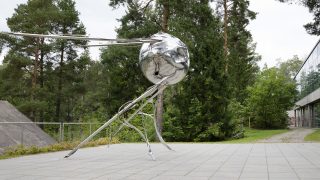 Big Fish by Aaron Heino is on display at the backyard of the Exhibition Centre WeeGee. The sculpture is inspired by Sputnik I, the first artificial Earth satellite launched into orbit. Despite its diminutive size, the tiny satellite triggered the beginning of the Space Race between the two Cold War rivals, the Soviet Union and the United States.
Aaron Heino: A Natural Feature, 2018. © Ella Tommila

Aaron Heino: Always Workin' OT, 2018. © Ella Tommila

Aaron Heino: Duesday, 2018. © Ella Tommila

Aaron Heino: Ordinary, 2017. © Ella Tommila

Aaron Heino: Tenant, 2009. © Ella Tommila
Related content