Espoo Museum of Modern Art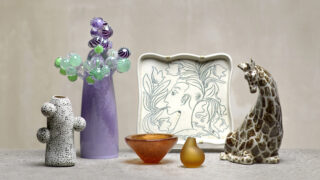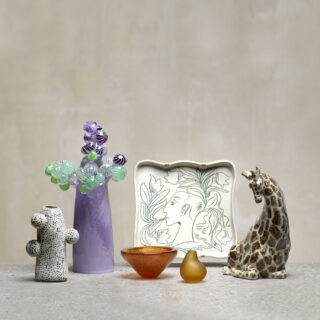 Always on display
Collection Kakkonen
Kyösti Kakkonen is a Finnish businessman and notable collector of art and design. Over a period of decades, he has assembled a major collection of over 10,000 objects that holds significant heritage value, comprising both Finnish and international masterpieces from the late 19th century to the present day. Collection Kakkonen is displayed in a new exhibition space, opened in November 2022, at Exhibition Centre WeeGee. The new exhibit is part of a long-term partnership agreement signed in 2020 by Kyösti Kakkonen, EMMA – Espoo Museum of Modern Art and the City of Espoo. Approximately 1,300 works from Collection Kakkonen have been deposited at EMMA, highlighting its core, which consists of Finnish ceramic and glass art. 
Through artist introductions, six thematic groupings and changing displays, the exhibition shares many perspectives on the story of Finnish design. Showcasing both unique art objects and limited editions, it features gems of applied art alongside iconic design classics and contemporary pieces pushing the boundaries of design. 
Glass and ceramics are made from natural raw materials. When cared for properly, they can last forever. Their enduring appeal rests upon a legacy of skills and knowledge passed down through generations. The visionary artists featured in this collection have been inspired and influenced by international trends, but their work is also informed by local traditions. The result is a unique creative fusion.
The exhibition is a collaboration between Kyösti Kakkonen, EMMA and the City of Espoo and it has been curated by EMMA's curator Aura Vilkuna.
Collection Kakkonen exhibition features works by Alvar Aalto, Jasmin Anoschkin, Arttu Brummer, Rut Bryk, Alfred William Finch, Kaj Franck, Liisa Hallamaa, Annikki Hovisaari, Friedl Holzer-Kjellberg, Alma Jantunen, Birger Kaipiainen, Joonas Laakso, Tyra Lundgren, Aino Marsio-Aalto, Francesca Mascitti Lindh, Toini Muona, Gunnel Nyman, Aimo Okkolin, Johannes Rantasalo, Heini Riitahuhta, Kristina Riska, Yrjö Rosola, Kyllikki Salmenhaara, Antti Salmenlinna, Markku Salo, Timo Sarpaneva, Michael Schilkin, Aune Siimes, Kim Simonsson, Nanny Still, Gerda Thesleff, Raija Tuumi, Oiva Toikka, Kati Tuominen-Niittylä, Helena Tynell and Tapio Wirkkala.
Read more about the exhibition from the mobile guide!

Exhibition on the media
Related content