Espoo Museum of Modern Art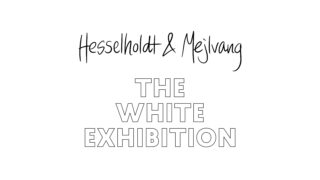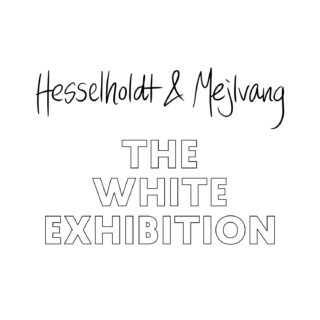 02.06.2021 - 29.08.2021
Hesselholdt & Mejlvang: The White Exhibition
White is not neutral; it's a system we are all part of
Hesselholdt & Mejlvang
The White Exhibition analyses the various meanings associated with the colour white. For instance, a white flag is traditionally the sign of truce, ceasefire, or a request for negotiation. A blank slate in turn symbolizes a fresh start, or liberation from the burdens of the past.
The title also alludes to the white race and the power structures embedded in the fabric of contemporary society. If we hope to ever coexist in a fair and just society, the artists urge us to acknowledge and dismantle the mechanisms of inequality that remain pervasive in the world today.
In the context of the art world, the White Cube refers to the modernist notion of a neutral, white-walled gallery space. The White Cube has become a standard context in which art is presented, albeit that white, as we now realize, is no more "neutral" than any other colour.
Read the exhibition statement by the artists here.
The exhibition is supported by the Danish Arts Foundation and the Finnish-Danish Cultural Foundation.
The performance of the exhibition can be seen:

Wed– Fri at 15:00–17:30
Sat–Sun at 13:00–15:30
Note! On Saturday 28 August, the performance will be held at 13–14 and 15–16!
Performer: Jose Lumbreras 
Music: Anders Juhl Nielsen and Pelle Skovmand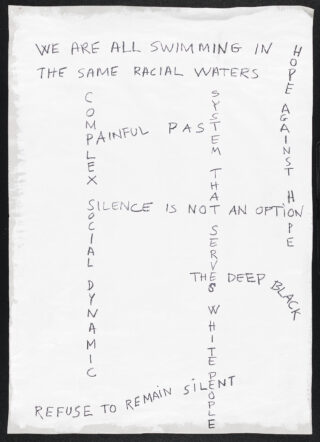 Hope Against Hope
This conceptual piece by Hesselholdt & Mejlvang will appear in Espoo's local newspaper Länsiväylä on five consecutive Wednesdays from June 2, 2021 to June 30. The text will engage in a dialogue with the newspaper's daily headlines. Expanding their work beyond the confines of the exhibition space is a typical feature of the duo's practice, enabling them to reach out to local audiences in surprising places.  
 Länsiväylä is a local Espoo newspaper that comes out twice a week. If you do not reside in Espoo or have not received your own copy, you can pick one up in the foyer of the WeeGee Exhibition Centre.   
Hesselholdt & Mejlvang created this piece during a time when the global pandemic outlook was at its bleakest. The piece is the artists' way of reminding us that we should never lose hope no matter how hopeless things might seem.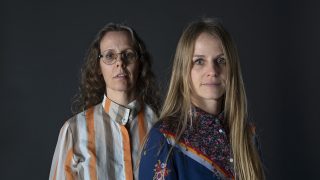 Hesselholdt & Mejlvang © Ella Tommila / EMMA
Sofie Hesselholdt (b. 1974) and Vibeke Mejlvang (b. 1976) have been collaborating for 20 years. The Danish artist collective examines ideologies and the symbols representing them. They address themes such as conventional cultural readings of race and gender, often in a playful manner.
Related content