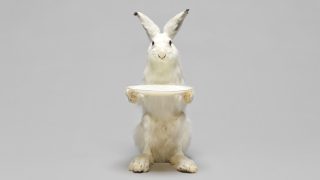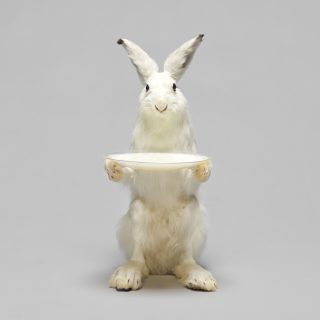 Always on display
Touch
Touch, the collection exhibition of Saastamoinen Foundation, presents contemporary Finnish and international art. The main theme of the Touch exhibition is humanity, and different sections of the exhibition address the human relationship with the surrounding reality.
Touch exhibition opened to the public for the first time in 2014. Touch is an exceptional collection exhibition, as it is renewed regularly work by work and section by section. Renewing the exhibition regularly deepens the theme of humanity, providing it with new dimensions. The exhibition is curated by experts from EMMA and Saastamoinen Foundation.
The exhibition also includes a media space equipped with EMMA's state-of-the-art technology, displaying Saastamoinen Foundation's new media art acquisitions. The media space programme:
Saara Ekström & Eero Tammi: Biblion 28 October 2020 – 9 January 2022
Erkan Özgen: Wonderland 2 February – 1 May 2022
Jeannette Ehlers: Black Bullets 10 May – 14 August 2022
Human and nature
The section displays artworks with nature present in different ways. Humans are a part of nature and the animal kingdom, but the balance between us is often lost. It is said that human is the cruellest beast of all. For us, nature can be a source of income, an obstacle to be cleared, a scientific challenge, a place to relax or a riddle.
The relationship between natural and unnatural has become blurred during our time. It is hard to find a natural state with no marks by humans. Many artists, such as Latifa Echakhch, Jani Ruscica and Roland Persson, approach this complex relationship between human and nature.
We also believe that we see ourselves in animals, both symbolically as in Pekka Jylhä's rabbit works as well as through connection and friendship, such as in Maria Duncker's horse-themed media installations.
Human, architecture and the built environment
Construction and the shaping of one's living environment is a characteristic of humans. The works in this section address the human-built environment, architecture and their links to geometrical patterns, for example.
The works by Olafur Eliasson and Alicja Kwade commissioned for EMMA have been influenced by the architecture of the WeeGee house, which was designed by architect Aarno Ruusuvuori in the 1960s, in addition to the Tapiola milieu.
This group of works also includes Hans Rosenström's audio work In Dependent Structures, which examines the human relationship with the surrounding space and other human beings.
Human, space and encounters
The theme of humanity also manifests in the interaction between the artwork and its receiver. It is by the artworks where the reality created by the artist and that of the viewer encounter each other and art challenges the viewer physically, spatially and intellectually. The human becomes a part of the work as the viewer mirrors their own empirical world with art and the surrounding world.
The display of this section is currently being renewed. We apologize for any inconvenience. The renewed part of the collection exhibition will open to public in the fall 2021.
Essi Kuokkanen: Pilvenpitelijä, 2020. Saastamoinen Foundation Art Collection © Paula Virta / EMMA

Tilo Baumgärtel: Osoite, 2020. Saastamoinen Foundation Art Collection. © Paula Virta / EMMA
Roland Persson: Panama Papers, 2016. Saastamoinen Foundation Art Collection. © Paula Virta / EMMA

Pekka Jylhä: Lyhdynkantaja, 1999–2000. Saastamoinen Foundation Art Collection. © Paula Virta / EMMA

Maria Duncker: Hevonen on Häst, 2019. Saastamoinen Foundation Art Collection. © Paula Virta / EMMA

Maaria Wirkkala, Beyond This Point, 2020. Saastamoinen Foundation Art Collection. © Paula Virta / EMMA

Elina Brotherus: Nu montant un escalator, 2017. Saastamoinen Foundation Art Collection

Ola Kolehmainen: Hagia Sophia year 537 III, 2014. Saastamoinen Foundation Art Collection

Grönlund-Nisunen: Restless Horizon, 2016. Saastamoinen Foundation Art Collection

Olafur Eliasson: Pentagonal landscapes, 2017 © Ari Karttunen / EMMA
Related content