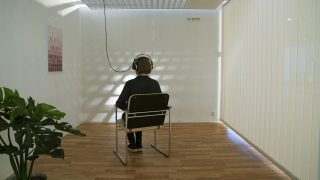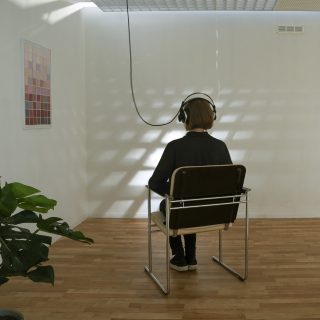 Always on display
Touch
Touch presents a curated pick of Finnish and international contemporary works from the Saastamoinen Foundation Art Collection. With the overarching theme of humanity at its core, the show delves into fundamental questions concerning the human condition and the nature of human existence.
What does it mean to be human, and what is humanity? The works in the exhibition reflect on the meaning of individual experience, morality, identity and our relationship with others, the environment and time.
When we encounter a work of art, the encounter itself invokes the theme of humanity. Our private reality intersects with the fictive world created by the artist, which can be a challenging experience – physically, spatially or intellectually. We become part of the work as we mirror our private experience against the real world and reality as it is mirrored in the artwork.
The exhibition includes EMMA's state-of-the-art media space presenting the Saastamoinen Foundation's latest media art acquisitions. Media room programme:
Anni Puolakka: Diamond Belly 2 June – 27 September 2020
Saara Ekström & Eero Tammi: Biblion 28 October 2020 –7 February 2021
Curated by Pilvi Kalhama, Päivi Karttunen and Henna Paunu, the exhibition opened in 2014 and is re-curated at regular intervals.
Human, architecture and built environment
The new entity at the Touch exhibition is on display from 8th Oct onwards. The artworks on display examine the relationship between human, architecture and built environment.
Media works by Elina Brotherus and Artor Jesus Inkerö examine the relationship the human body has with architecture and cultural environment. Known for his site-specific work, Hans Rosentröm's new sound installation is experienced in a space build specially for the work. The sound recording is taped on the spot using binaural technique and a phantom head. Simulating the real listening situation, the sound installation creates a strong sense of another's presence.
The new entity includes also Alicja Kwade's Trans-For-Men (2018) and Olafur Eliasson's Pentagonal Mirror Tunnel (2017), both of which are commissioned by Saastamoinen Foundation and made specially with EMMA's unique architecture and environment in mind.
Human, architecture and built environment includes works by the following artists: Elina Brotherus, Olafur Eliasson, Susanne Gottberg, Radoslaw Gryta, Tommi Grönlund & Petteri Nisunen, Heli Hiltunen, Nanna Hänninen, Artor Jesus Inkerö, Hannu Karjalainen, Pertti Kekarainen, Ola Kolehmainen, Vladimir Kopteff, Alicja Kwade, Tatsuo Miyajima, Pekka Nevalainen, Tiina Pyykkinen, Silja Rantanen and Hans Rosenström.
The newest section is curated by Laura Kokkonen, Ingrid Orman and Henna Paunu from EMMA.
Katja Tukiainen: Powder Sugar, 2009. Saastamoinen Foundation Art Collection

Hannaleena Heiska: Roy, 2012. Saastamoinen Foundation Art Collection

Mari Sunna: Roulette, 2013. Saastamoinen Foundation Art Collection

Vladimir Kopteff: Construction 29, 1981. Saastamoinen Foundation Art Collection
Elina Brotherus: Nu montant un escalator, 2017. Saastamoinen Foundation Art Collection

Ola Kolehmainen: Hagia Sophia year 537 III, 2014. Saastamoinen Foundation Art Collection

Grönlund-Nisunen: Restless Horizon, 2016. Saastamoinen Foundation Art Collection

Ville Andersson: Passage, 2012. Saastamoinen Foundation Art Collection

Olafur Eliasson: Pentagonal landscapes, 2017 © Ari Karttunen / EMMA

Elina Merenmies: Werewolf, 1995–2011. Saastamoinen Foundation Art Collection
Related content