Espoo Museum of Modern Art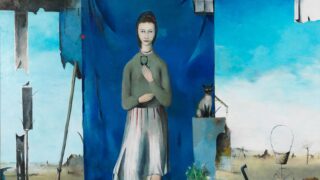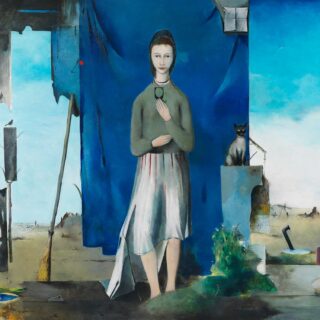 Always on display
Touch
Touch, the collection exhibition of Saastamoinen Foundation, presents contemporary Finnish and international art. The main theme of the Touch exhibition is humanity, and different sections of the exhibition address the human relationship with the surrounding reality.
Touch exhibition opened to the public for the first time in 2014. Touch is an exceptional collection exhibition, as it is renewed regularly work by work and section by section. Renewing the exhibition regularly deepens the theme of humanity, providing it with new dimensions. The exhibition is curated by experts from EMMA and Saastamoinen Foundation.
The exhibition also includes a media space equipped with EMMA's state-of-the-art technology, displaying Saastamoinen Foundation's new media art acquisitions. The media space programme:
Jesper Just: The Lonely Villa  1.2.–.28.5.2023
Wong Ping: Stop Peeping  7.6.–20.8.2023
Wu Tsang: Anthem   6.9.2023–14.1.2024
Listening to Silence
How does one listen to silence? Searching for silence is a part of being human. It can mean having a connection with the world inside or dialogue with yourself. We can also be silent together. Silence can be tormenting or soothing. Silence can be about saying nothing, keeping secrets or injustices inside. Happiness can be found in a silent meditative state, repetition or routines.
This part of the Touch exhibition has been built around Juhani Linnovaara's (b. 1934) painting Listening to Silence. Bringing together older and newer works of the exhibition highlights parts of humanity that are present throughout time. The painting is accompanied by works exploring the inner world of humans – past events, traumas and their aftermath, along with the joy of play. In silence, you can hear something new growing.
Human and nature
The section displays artworks with nature present in different ways. Humans are a part of nature and the animal kingdom, but the balance between us is often lost. It is said that human is the cruellest beast of all. For us, nature can be a source of income, an obstacle to be cleared, a scientific challenge, a place to relax or a riddle.
The relationship between natural and unnatural has become blurred during our time. It is hard to find a natural state with no marks by humans. Many artists, such as Latifa Echakhch, Jani Ruscica and Roland Persson, approach this complex relationship between human and nature.
Karoliina Hellberg, Wrapped, 2019. Saastamoinen Foundation Art Collection. © Ari Karttunen / EMMA

John Kørner, Between Two Heavens, 2018. Saastamoinen Foundation Art Collection. © Paula Virta / EMMA

Roland Persson, Panama Papers, 2016. Saastamoinen Foundation Art Collection. © Paula Virta / EMMA

Maria Duncker: Hevonen on Häst, 2019. Saastamoinen Foundation Art Collection. © Paula Virta / EMMA

Essi Kuokkanen: Pilvenpitelijä, 2020. Saastamoinen Foundation Art Collection © Paula Virta / EMMA

Jaume Plensa: Cristina V, 2014. The Saastamoinen Foundation Art Collection © Paula Virta / EMMA

Tilo Baumgärtel: Osoite, 2020. Saastamoinen Foundation Art Collection. © Paula Virta / EMMA

Jaakko Tornberg: Green, 2012. Saastamoinen Foundation Art Collection © Ari Karttunen / EMMA
Related content