Espoo Museum of Modern Art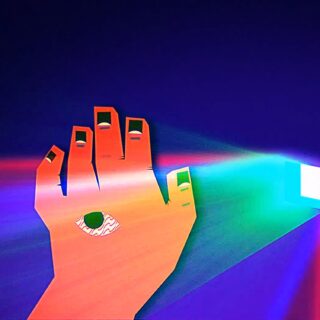 07.06.2023 - 20.08.2023
Wong Ping: Stop Peeping
EMMA's media art space hots up in summer 2023 with Wong Ping's Stop Peeping, a vibrantly colourful animation executed in crude pop-style imagery. The narrative protagonist is a young man who works two jobs and spends his limited free time spying on his neighbours through a small peephole in his wall.
In Stop Peeping, Hong Kong-based Wong Ping (b.1984) takes an amusing but fraught look at the themes of corporeality, sexuality and gender roles. Laced with absurd humour, the seemingly light-hearted narrative belies more complex discourse around repressed sexuality and obsession.
The work is a part of Saastamoinen Foundation Art Collection and it is on display in the media space of Touch exhibition.
Related content