Espoo Museum of Modern Art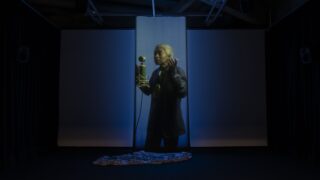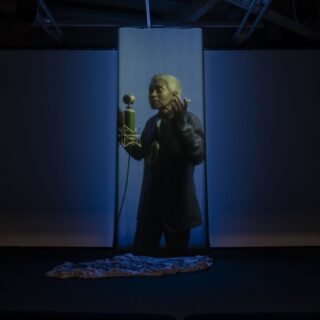 06.09.2023 - 14.01.2024
Wu Tsang: Anthem
Anthem (2021) by Wu Tsang (b. 1982) is a musical installation and film portrait of the singer, composer, and transgender activist Beverly Glenn-Copeland (b. 1944).
Wu Tsang is an American artist whose practice is collaborative and interactive, questioning conventional notions of authorship and what it means to be an artist. In Anthem, Glenn-Copeland sings passages of his own music, which are woven into a larger tapestry of other voices and sounds. The title Anthem refers to a lesser-known style of call-and-response singing associated with music as a spiritual practice.
The video is projected on a curtain the artist describes as symbolizing a transitional state, or the beginning of a performance. The piece had its debut as an immense sonic installation at New York's Guggenheim Museum. The version screened at EMMA will be scaled down to fit the space.
Anthem is fundamentally about connections between people. Further insights on this theme are offered by the accompanying video piece ∞ (2021), in which Beverly Glenn-Copeland and his wife Elizabeth Glenn-Copeland discuss art and love.
The work is a part of Saastamoinen Foundation Art Collection and is displayed in the media space of Touch exhibition.