Espoo Museum of Modern Art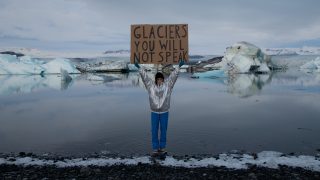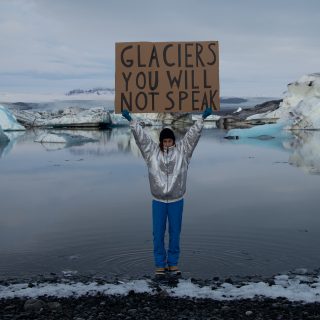 26.02.2020 - 02.08.2020
Nastja Säde Rönkkö: for those yet to be
In February 2020 a piece by Young Artist of the Year 2019 Nastja Säde Rönkkö called for those yet to be (2016–2018) will be on display. The work is a series of video performances investigating emotions in relation to ecological destruction. The project features Rönkkö visiting fragile parts of the globe that are threatened or destroyed by human actions and sending messages to future generations by using the language of a political protest.
Places like Chernobyl, Talvivaara and Fukushima have become concepts synonymous with accidents and ecological destruction. Human activities, such as industrial environmental disasters, are often extensive and long-lasting, penetrating through entire ecosystems with effects that may pass through several generations. In the piece, Rönkkö utilises a gesture familiar from political demonstrations; in each video, she is seen holding a cardboard sign with a short written message.
The work consists of 27 parts and each part is accompanied by a text. Experience the work. 
Related content