Espoo Museum of Modern Art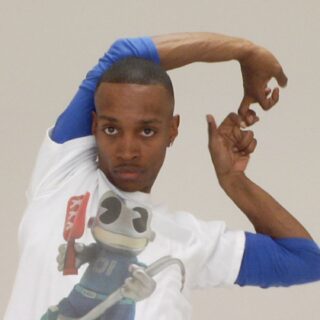 24.11.2023 - 23.11.2025
Rashaad Newsome: Untitled (New Way)
The silent Untitled (New Way) (2009) is a piece by the American artist Rashaad Newsome (b. 1979) which renders the moving body sculptural, or like a drawing in space, whilst relishing the cultural specificity and artistry of voguing. Categories of value collapse as Newsome's dancer takes over the white cube with exuberant virtuosity. Departing from EMMA's usual practice, the piece will be displayed not in the media space but as part of the collection exhibition, where it will engage in dialogue with the other works in the exhibition.
The Saastamoinen Foundation's new media art acquisitions are presented in EMMA's media space as part of the collection exhibition. An ensemble of three works curated by artist Jani Ruscica will be unveiled in 2024.
All three works make use of video as an agile, malleable and instantaneous medium with an innate ability to dismantle conventional hierarchies of value.  
Related content