Espoo Museum of Modern Art
Guided tour
Guided tour for children and teens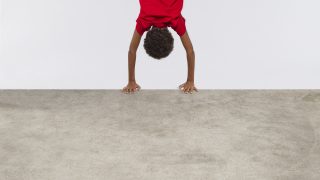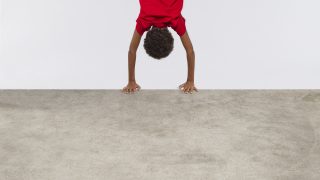 Help youngsters get more out of their museum visit on a participatory, story-crafting tour tailored for your group's learning level. Art is much more interesting with a guide!
The guided tour is suitable for children in daycare and preschool, as well as primary, secondary and high school students. The guided tours are also ideal for hobbyist groups.
The guided tours support the Finnish national curriculum and the goals of broad-based learning. Art is perfectly suited to early childhood education and cross-curricular, topic-based learning.
On the experiential and participatory guided tours, the group will explore art through discussion and hands-on activities. The content and methods are always customised for the age group; for 4–8-year-olds we use story crafting, for example.
The guided tour includes exercises in visual literacy, multiliteracy and self-expression as well as emotional and interaction skills. It also examines the techniques and history of art while providing information about the museum as a home of art and how museums operate in general.
Art can be used for many things! Have a look at exhibitions currently on show in EMMA and choose one that suits your group. Tell us about the interests and needs of your group when you book the guided tour. The guided tours should be reserved well in advance: no less than one week prior to the date of the guided tour.
The duration of the guided tour is about one hour. The recommended group size is 1–32 persons. If you have a larger group, we can book two simultaneous guided tours.
Prior to the visit, have a look at Emma's tips for teachers!
Related content
These might interest you also