Espoo Museum of Modern Art
Guided tour
KULPS remotely for preschools and schools in the City of Espoo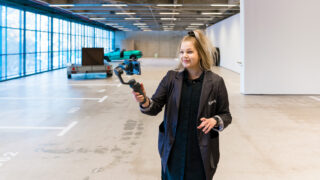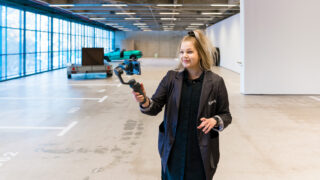 What purpose does art serve, can art be used to make an impact? The KULPS tours at EMMA familiarise young visitors with art that talks about the environment and its changes. They also feature a game that explains how important it is to make sustainable choices. Creativity and imagination are activities that do not burden the planet.
The format and viewpoints of the tour are determined by the group's selections. It is important that the teacher remains present throughout the tour and manages the classroom or remote learning activities, for instance by assigning turns to speak.
Get acquainted with the lead-in and follow-up tasks before the guided tour.
If the class or students have dice, you can have them ready at the start of the tour. EMMA's KULPS 'Art for me' project is based on the Finnish national curriculum. EMMA's tour makes art relatable by connecting it with the everyday experience of preschoolers and young students. The museum space becomes a more familiar part of the children and young people's lives. The themes are identical for all school years, but the content and exercises are tailored for different learning levels. The package includes lead-in exercises, a remotely guided tour of the museum and follow-up exercises.
EMMA is a so-called 'To Your Heart's Content' destination, meaning that a class can visit the museum free of charge several times during the school year, with no restrictions. 
We recommend using Zoom to ensure a good video quality. We record all guided tours to develop EMMAs guiding services.
Related content
These might interest you also