Espoo Museum of Modern Art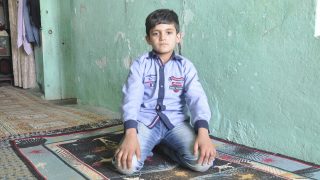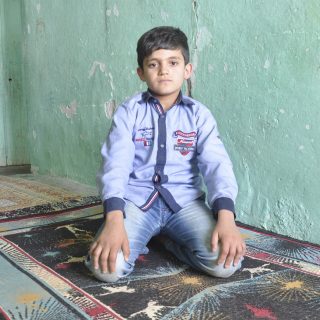 01.02.2022 - 01.05.2022
Erkan Özgen: Wonderland
Wonderland is the touching story of the thirteen-year-old Muhammed. Muhammed, who has witnessed extreme violence, is from the city of Koban in Syria, which was besieged by the Islamic State (ISIS) forces in 2014−2015. The family crossed the Turkish border and took shelter in Derik in south-eastern Turkey, the hometown of artist Erkan Özgen. There Özgen met and befriended Muhammed. Unlike any other refugees Özgen encountered, Muhammed was keen to communicate what he had seen. Since he is deaf, Muhammed conveys a firsthand account of these traumatic events by using sign language.
Wonderland is a startling message against war. According to Özgen, Muhammed is our collective conscience and a metaphor for all those who have lost their homes to war. The story of Muhammed helps to look beyond the violent imagery of the media, into the everyday reality of war and human suffering.
Duration: 3' 54".
Wonderland is on display in the media space of Touch exhibition.
Artist Erkan Özgen's (b. 1971, Mardin, Turkey) video and photography-based installations examine issues concerning migration, cultural identity, language, conscience and ethics, among others. In his works, Özgen amplifies stories that run the risk of being forgotten amid the constant flow of information or are sometimes even intentionally overshadowed. His works have been exhibited in various solo and group exhibitions internationally, such as dOCUMENTA 13 exhibition in Kassel, Manifesta Revisited in Amsterdam and Turquie et Alors exhibition in Centre Pompidou, Paris.
Related content