Espoo Museum of Modern Art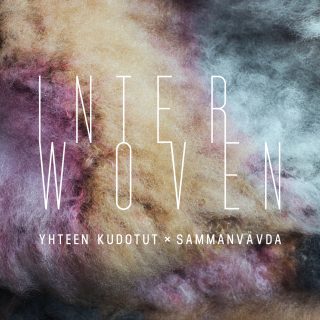 05.06.2019 - 01.03.2020
Interwoven
Textile holds emotions and stories. Interwoven is an exhibition exploring ties between art and textile design, including a glimpse of bold new materials used by experimental designers. It interweaves fibres, techniques, textures and diverse materials into a tapestry fusing the legacy of contemporary art, ancient handicrafts, new technology and futuristic visions. A timeless source of warmth and security, textiles preserve an important fragment of human history, while also carrying on ancient techniques and narratives from generation to generation.
The works of the exhibition's 12 artists approach textile through creative exploration, technical mastery and a bold new approach to materials. They create a diverse outlook on the possibilities of textile in the interface between contemporary art and design, with the exhibition placing a new frame on textile's ancient role as a bearer of stories, information and culture.
Artists:
Sheila Hicks, Hanna-Kaisa Korolainen, Maija Lavonen, Pia Männikkö, Nithikul Nimkulrat, Kärt Ojavee, Bella Rune, Kustaa Saksi, Sue Stone, Johanna Ulfsak, Timo Vaittinen, Sandra Wirtanen.
Interwoven © Ari Karttunen / EMMA

Interwoven © Ari Karttunen / EMMA

Timo Vaittinen, Dream Team, 2019 © Ari Karttunen / EMMA

Interwoven © Ari Karttunen / EMMA

Maija Lavonen, Striped light, 2006 © Ari Karttunen / EMMA

Interwoven © Ari Karttunen / EMMA
Save As by Kärt Ojavee and Johanna Ulfsak is part of Interwoven exhibition.
Find out how the hand-tufted Alphabet Rug (2019) by Hanna-Kaisa Korolainen was made and listen to the artist's thoughts behind the work.
Timo Vaittinen's commission work Dream Team, 2019 draws from sportswear aesthetics and the tradition of abstract art.
Related content