Espoo Museum of Modern Art
Guided tour
Remote tours for children and teens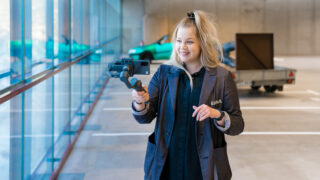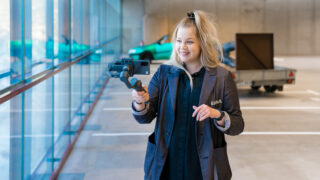 Remotely guided tours allow groups of children to visit EMMA's exhibitions online in an age-suitable fashion. The online tours are suitable for children and young people in kindergarten, pre-school, primary school, upper primary school, secondary school and upper secondary school.  Activity groups and clubs are also welcome to book tours. A remote tour brings visitors to EMMA's exhibitions through their own computer screens. It takes place in real time and in conversation with the participants.
Tour visitors can learn about the artworks exhibited at EMMA, artistic techniques, art history and the museum itself as a home to art. The guided tours for children and young people support school curricula and the aims of diverse learning. Art plays an important role in early education and multidisciplinary phenomenon-based learning.
Get acquainted with EMMA's exhibitions and pick one or several to best suit your group's interests. Inform us of your interests and needs upon your booking. Be sure to book your tour long enough in advance: at the very latest one week before the desired date.
The guided tour lasts about one hour. You will receive a link for either the Zoom or Teams platform upon your booking confirmation which you can then share with your group. You do not need to download a computer programme in order to participate online; Teams and Zoom also work directly in your browser.
We recommend using Zoom to ensure a good video quality. We record all guided tours to develop EMMAs guiding services.
Related content
These might interest you also