Espoo Museum of Modern Art
EMMA announces 2023 programme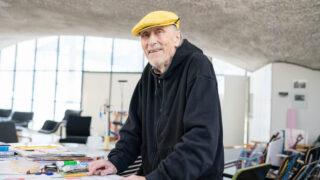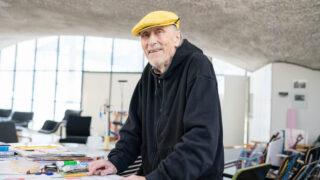 EMMA sets the stage for multidisciplinary encounters next year with a programme showcasing art and design from the modernist era to the present day, plus boundary-pushing new content inspired by dialogues between art and science. Next year's main exhibition brings Yrjö Kukkapuro's design into dialogue with art.
EMMA will deepen its design offering with the March opening of its 2023 main exhibition, Yrjö Kukkapuro – Magic Room. The exhibition presents the colourful, experimental work of an imaginative designer who has left a long-term mark on Finnish design, Yrjö Kukkapuro (b. 1933). Celebrating the designer's 90th birthday, the exhibition pays tribute to his long-term source of inspiration by pairing his furniture designs and prototypes with works of contemporary art that have inspired him, resulting in an exuberant, interdisciplinary celebration of creativity.
"With this new show, EMMA will host a total of four significant exhibitions looking at crossovers between art and design: Bryk & Wirkkala – Visible Storage, Tapio Wirkkala – Form, Collection Kakkonen and Yrjö Kukkapuro – Magic Room. The new show further strengthens our profile as a presenter of design,"enthuses Executive DirectorPilvi Kalhama.
Interdisciplinary crossovers and dialogues between art and science run through the entire 2023 programme. The next two artists to be featured in the InCollection series of invitational exhibitions commissioned by EMMA and the Saastamoinen Foundation are Pilvi Takala with Close Watch and Pierre Huyghe withAbyssal Plain. Taking a critical look at how power is wielded in everyday public spaces, Close Watch is based on Takala's (b. 1981) experiences working covertly as a guard for a Finnish security company. The multi-channel video installation was co-produced by the Saastamoinen Foundation and Frame Contemporary Art Finland for the Finnish Pavilion at the 59th Venice Biennale. Its arrival at EMMA will mark its Finnish debut and its return to its birthplace and original context of discourse. Both the Venice and EMMA shows were curated by freelance writer and curator Christina Li.
One of the most sought-after contemporary artists of today is the French artist Pierre Huyghe (b. 1962), who challenges conventional forms of artistic expression by combining a variety of media with a wide range of intelligent life forms, biological, technological and tangible inert matter that learn, modify and evolve.His exhibition Abyssal Plain is named after an aquarium piece recently acquired for the Saastamoinen Foundation Art Collection. The forthcoming EMMA exhibition will present a wider selection of Huyghe's art, some spilling outside the museum and interacting with the surrounding forest. EMMA's Chief Curator Arja Miller will curate the show together with Simon Friese of Creator Projects in Denmark.
Next year marks the continuation of an ongoing collaboration between artist Hannaleena Heiska (b. 1973) and dancer-choreographer Minna Tervamäki (b. 1968), who began their highly popular co-projects at EMMA in 2016. Heiska and Tervamäki will stage Metamorphosis, a piece fusing film, painting and dance into a seamless interdisciplinary creation. As seen in previous works by the duo, the space will continually change shape with each new performance.
The Touch exhibition's Media Art Space will feature three shows over the course of the year: Jesper Just's (b. 1974) short film The Lonely Villa, Wong Ping's (d. 1984) animation Stop Peeping and Wu Tsang's (b. 1982) Anthem, a film portrait of the singer, composer, and transgender activist Beverly Glenn-Copeland (b. 1944).
Wrapping up the year is a show featuring Katarina Reuter (b. 1964), the winner of the 2022 Fine Arts Academy of Finland Prize. The award exhibition presents Reuter's exquisitely executed paintings, which reflect the artist's contemplations on nature's great diversity and the micro-worlds concealed within the organic world.
Children's Museum Festival: New Tricks 18.–19.3.2023 
This year our annual Children's Museum Festival will spill outside the walls of Weegee, EMMA and Espoo City Museum, taking over the newly opened Leikki Museum of Play and Finnish Museum of Horology and Jewellery Kruunu next door. This year the festival offers new tricks, plenty of fun and activities for the whole family.
Everyone is welcome to join in by watching live performances or taking part in one of many playful workshops all over the festival area. Also visit the exhibitions to discover more about Mauri Kunnas and his beloved illustrations, learn about history, admire handicraft skills and be inspired by art and design. And don't forget to drop in at our
Exhibitions coming in 2023:  
Pilvi Takala: Close Watch 1.2.23–7.5.23   
Yrjö Kukkapuro – Magic Room 1.3.23–14.1.24  
Hannaleena Heiska & Minna Tervamäki: Metamorphosis 5.4.–3.9.23  
Pierre Huyghe: Abyssal Plain 7.6.23–25.2.24  
Katarina Reuter: Fine Arts Academy of Finland Prize exhibition 4.10.23–14.1.24    
Upcoming exhibitions in the Touch exhibition's Media Art Space:  
Jesper Just: The Lonely Villa 1.2.–28.5.2023    
Wong Ping: Stop Peeping 7.6.–20.8.2023 
Wu Tsang: Anthem 6.9.2023–14.1.2024
Read more